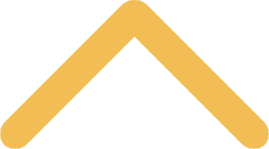 Student Vehicle Registration
Any student who wants to park in a college lot or at a college house must register their vehicle each year. Unregistered student vehicles cannot park in visitor lots or visitor spaces.
Students will need to know the following vehicle information for the registration form: make (Ford, Toyota, etc.), model (Explorer, Corolla, etc.), color, license plate number and the state in which the plate number is registered. 
Below is the schedule for notification of open parking registration by class:
Seniors: July 16, 2018
Juniors: July 23, 2018
Sophomore: July 30, 2018
Freshman: August 6, 2018
Students cannot register early. All students will be sent an email to their SNC email account that indicates their parking registration is open. The email will provide information on how to register through
KnightLine
.
Parking information and/or permits will not be sent through the mail. Students need to register online through KnightLine so that a permit can be assigned to them. All permits are sold on a first-come, first-serve basis. The permit fee will be charged directly to your student account. The permit identifies the vehicle as one being legal to park on campus, but it does not guarantee a parking space in any specific lot.
If you don't have access to your SNC email account and/or a computer during the summer, it is your responsibility to have a friend or family member monitor your account for this information.
Please review the permit types available to students on the
student permits and fees webpage
.
After the start of the academic year, students who want to bring a vehicle to campus must verify with the parking office that a permit is still available. Any vehicles that arrive on campus without a permit will be towed to an off-site storage area. Permits can be picked up the week before classes begin or must be picked up the first day or two of the fall semester.
The purchase of a permit indicates that the student has read and understood the
St. Norbert College parking policies
and agrees to comply with the rules and regulations therein.
St. Norbert is not liable for any damage to and/or theft of any vehicle, its equipment or contents while the vehicle is parked in a campus parking lot or college house driveway. Parking permits must be picked up from the parking office. Your vehicle is not considered registered until your permit is properly displayed in the lower left corner of the rear (driver's side) windshield.
If you have any questions or concerns regarding parking, please contact the parking office at 920-403-3948 or send an email to 
parking@snc.edu
. For complete parking regulations and a map of parking lot locations visit the 
parking regulations page
.