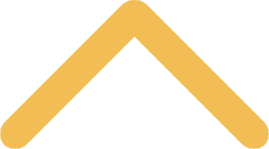 Timeline for Course Development
Planning a service-learning course requires ample preparation time. Faculty members interested in teaching a service-learning course should begin planning at least one semester prior to the semester the course will be offered. If the course is a Core Curriculum course, faculty members are advised to notify the dean of their discipline as soon as possible to obtain information on important deadline dates for approval.
The forms and templates shared in this timeline are in a PDF format. Please contact the Sturzl Center for editable versions of these forms and templates.
Step One
Consult
Sturzl Center Staff and the Academic Service-Learning Director, Dr. Deirdre Egan-Ryan, provide one-on-one consultation to help you plan your course or implement any step of the ASL Course Development timeline. Schedule a time to meet with a Sturzl Center staff member or the ASL Director, by emailing sturzlcenter@snc.edu or calling 403-3374. Sturzl Center student staff members may also be available to serve as Service-Learning Assistants.
Step Two
Design or Redesign Your Course
Step Three
Develop a Service-Learning Partnership

 

Review the Principles of Partnerships from the Haas Center for Public Service
Consider the community needs and assets and how they might connect to the learning goals of your course.

Research local community agencies and/or contact the Sturzl Center for assistance in sharing a request for proposals with community partners

Select your community partner and schedule a meeting

Meet with your community partner to discuss expectations and goals and develop a Memorandum of Understanding
Step Four
Apply for a CENG Designation

Once you have developed your ASL course, apply for a Community Engagement (CENG) Designation. This allows students to easily find your course within the timetable and prepare them for what to expect from the service-learning component. 
Step Five
Provide an ASL Orientation for Students
Discuss the service-learning component on the first day of classes
Walk the students through the syllabus and address any concerns, fears and expectations prior to beginning the project
Consider inviting the community partner to your class, as appropriate, to share the organization's mission
Step Six
Communication
Conduct site visits when appropriate and be in regular communication with the community partner
Consider inviting your community partner to any service-related class presentations 
Step Seven
Critical Reflection
Step Eight
Assess and Evaluate
Seek feedback from students and the community partner about the service-learning experience using surveys provided by the Sturzl Center
Share data on the number of students serving and the number of hours served with the Sturzl Center for national reporting
Step Nine
Celebrate
Recognize your community partner by sharing your appreciation
Step Ten
Scholarship
Locate journals that can assist you in publishing articles to contribute scholarship to the field of community engagement and service-learning