$("#navigation").navobile({
  cta: "#show-navobile",
  changeDOM: true
})
      
Mobile Menu Icon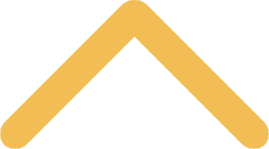 Writing a Thank You Note
Following an interview, always write the interviewer(s) a thank you note. This note should be sent within 2 business days.  
Purpose
Show appreciation for the employer's interest in you and the opportunity to interview.
Reiterate your enthusiasm/interest in the position and in the employer/organization.
Remind the employer about your qualifications for the position; include something you forgot to mention in the interview.
Demonstrate you have written communication skills by writing a professional thank-you note.
Follow up with any information the employer may have asked you to provide after the interview.
Format
Thank you notes can be handwritten or emailed.
Email is acceptable when that has been your means of contact with the person you want to thank, if your contact has expressed a preference for e-mail or if there is a tight timeline in which the interviewer will make the hiring decision.
Sample Thank You Note

Dear Mr. Aspen,
Thank you so much for the opportunity to interview for the Management Trainee program at the Classical Company. After meeting with you, I am even more excited about this potential opportunity. In addition to my qualifications and experience, I will bring a strong work ethic and high level of initiative to this position.
I meant to mention during the interview that last summer I attended a three-week intensive seminar on SPSS, the foremost marketing-research software package. The job description mentions an ability to use SPSS, and I wanted to make sure you knew that I am extremely well-versed in the use of this software.
I look forward to hearing from you soon about the position, and I again thank you for meeting with me.
Sincerely,
Name