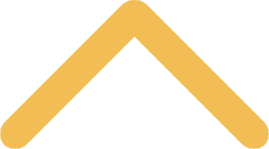 Hispanic Heritage Celebration
Hispanic Heritage Celebration includes various events to both celebrate Hispanic culture and raise awareness of current issues facing the Hispanic communities in the U.S. 
If you would like more information about the Hispanic Heritage Celebration please contact Bridgit Martin, Director of Multicultural Student Services.
Kick-Off Event
TBD, 2018
As part of Hispanic Heritage Celebration this year, Multicultural Student Services will be hosting Night at the Museum - Una Noche en el Museo. Transportation and admission to the Neville Museum will be provided to the first 54 students who sign-up to attend. The Neville currently houses the Estamos Aqui exhibit. Estamos Aquí features personal stories and artifacts from many Latino families living in Northeast Wisconsin. This bilingual exhibit celebrates the diverse cultures and traditions that have endured emigration from across Latin America (more information here). 
Fiesta
Fiesta, September 28, 2018
Michels Ballroom
Doors open at 5:30 p.m., Program begins at 6:00 p.m.
Please join us for our annual Hispanic Heritage Celebration Dinner - FIESTA! Tickets are available for purchase early September 2018. Student tickets are $10. All other tickets $12. Contact Avery Garcia with questions, avery.garcia@snc.edu. 
Art Transcends Borders
TBD, 2018
Bush Arts Center
Art Transcends Borders is our last event of our Hispanic Heritage Celebration. Student participants are asked to submit artwork created to express their identity.