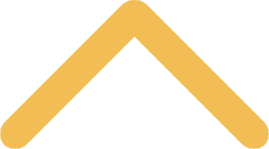 Family Weekend and SNC Day
Family Weekend, Sept. 21-23, 2018, is packed with fun events for you, your student and the entire family. From Friday night to Sunday afternoon, enjoy all our campus has to offer!

SNC Day
The weekend is wrapped around SNC Day, the campus-wide open house that brings more than 10,000 visitors to St. Norbert on Saturday.

SNC Day features:
Three stages of music, all day
Delicious food and drink from local favorites 
Boat, trolley, wagon and Segway rides 
Fascinating academic sessions 
Fitness and play activities for all ages 
Campus tours 
Hands-on art and craft activities
Add in Family Weekend activities including a special brunch, Mass and coffee with our president, Brian J. Bruess '90, and it promises to be a memorable time for the entire family.

See the schedule of events below and register you and your student today!


Day Two
Saturday Sept. 22, 2018
9 a.m. 

Family Continental Breakfast & Welcome from President Bruess

$10/person

Bemis International Center
10 a.m-4 p.m.
SNC Day Activities


There are lots of venues to explore and activities to participate in!

Various locations around campus
10-11:30 a.m.
Study Abroad Presentations
Come hear from and interact with our Study Abroad students as they share their #SNCadventures using presentations and VR technology.
F.K. Bemis International Center
11-11:45 a.m.
Why Colleges, Students, and Employers Still Need the Liberal Arts – More Than Ever!
Increasingly, liberal arts curricula are coming under attack – not so much from employers, but from media pundits supposedly concerned about practicality and job preparation. But for practical reasons, colleges and universities can't be vocational schools.

The liberal arts are the liberating arts, means to improving knowledge, thinking and writing skills, and stimulating life-long learning. Join Ed Risden, professor of English, to discuss both the history of the liberal arts and their eminently practical place in our changing world.
Boyle Hall, Room 101
12-12:45 p.m.
Greek and Social Life Panel
There are over 90 student organizations on campus. In this session, you and your student will be able to ask questions, hear stories and learn about the Greek and social communities at SNC.

Carol and Robert Bush Art Center, Room 130

12:30-2:30 p.m.
St. Norbert Abbey Tours
Learn more about the Norbertines and their home, the beautiful St. Norbert Abbey located on the east side of De Pere. Buses will provide transportation and will load in front of Old St. Joseph Church. Times are as follows:


12:30 p.m. buses depart from Old St. Joseph Church; tour begins at 12:45 p.m. After the tour, buses will depart for St. Norbert College at 1:45 p.m.
1:30 p.m. buses depart from Old St. Joseph Church; tour begins at 1:45 p.m. After the tour, buses will depart for St. Norbert College at 2:45 p.m.
2:30 p.m. buses depart from Old St. Joseph Church, tour begins at 2:45 p.m. After the tour, buses will depart for St. Norbert College at 3:45 p.m.

Buses load in front of Old St. Joseph Church
1 p.m. kickoff
SNC Football vs. Grinnell College
Come watch the Green Knights football team take on Grinnell. Transportation will be provided throughout the day between the campus and Schneider Stadium. You can catch the trolley in the parking lot next to the Miriam B and James J. Mulva Library.

Donald J. Schneider Stadium

2-2:45 p.m.
The Science of a Happy Marriage
Can social scientists really predict which couples will divorce with 90% certainty by examining a handful of communication behaviors? Can we really know how many illnesses a woman will have over a four-year period just by counting the number of nasty facial expressions made by her husband? Yes and yes… and there's more research to be explored!

In this session, Carol Bruess (spouse of St. Norbert's president, Brian Bruess – and a marriage communications expert for 25+ years) will share both the science of happy marriages and tips to make your marriage significantly better with just a few small tweaks. Come ready to take notes and leave with marriage-boosting homework! 

Miriam B. and James J. Mulva Library, Presentation Room

7 p.m.
SNC Fall Music Concert
Light and lively musical entertainment by SNC faculty and students 

Abbot Pennings Hall of Fine Arts, Walter Theatre
Day Three
Sunday Sept. 23, 2018
10 a.m. 
Sunday Catholic Mass
Old St. Joseph Church

11 a.m.

Legacy Family Alumni Brunch
Hosted by President Bruess
Michels Commons Ballroom

SNC President Brian J. Bruess '90 and his wife, Carol '90, will host a special Family Weekend event for alumni who are parents, grandparents or siblings of current students.

$10/person
Day Two
Saturday Sept. 22, 2018
9 a.m. 

Family Continental Breakfast & Welcome from President Bruess

$10/person

Bemis International Center
10 a.m-4 p.m.
SNC Day Activities


There are lots of venues to explore and activities to participate in!

Various locations around campus
10-11:30 a.m.
Study Abroad Presentations
Come hear from and interact with our Study Abroad students as they share their #SNCadventures using presentations and VR technology.
F.K. Bemis International Center
11-11:45 a.m.
Why Colleges, Students, and Employers Still Need the Liberal Arts – More Than Ever!
Increasingly, liberal arts curricula are coming under attack – not so much from employers, but from media pundits supposedly concerned about practicality and job preparation. But for practical reasons, colleges and universities can't be vocational schools.

The liberal arts are the liberating arts, means to improving knowledge, thinking and writing skills, and stimulating life-long learning. Join Ed Risden, professor of English, to discuss both the history of the liberal arts and their eminently practical place in our changing world.
Boyle Hall, Room 101
12-12:45 p.m.
Greek and Social Life Panel
There are over 90 student organizations on campus. In this session, you and your student will be able to ask questions, hear stories and learn about the Greek and social communities at SNC.

Carol and Robert Bush Art Center, Room 130

12:30-2:30 p.m.
St. Norbert Abbey Tours
Learn more about the Norbertines and their home, the beautiful St. Norbert Abbey located on the east side of De Pere. Buses will provide transportation and will load in front of Old St. Joseph Church. Times are as follows:


12:30 p.m. buses depart from Old St. Joseph Church; tour begins at 12:45 p.m. After the tour, buses will depart for St. Norbert College at 1:45 p.m.
1:30 p.m. buses depart from Old St. Joseph Church; tour begins at 1:45 p.m. After the tour, buses will depart for St. Norbert College at 2:45 p.m.
2:30 p.m. buses depart from Old St. Joseph Church, tour begins at 2:45 p.m. After the tour, buses will depart for St. Norbert College at 3:45 p.m.

Buses load in front of Old St. Joseph Church
1 p.m. kickoff
SNC Football vs. Grinnell College
Come watch the Green Knights football team take on Grinnell. Transportation will be provided throughout the day between the campus and Schneider Stadium. You can catch the trolley in the parking lot next to the Miriam B and James J. Mulva Library.

Donald J. Schneider Stadium

2-2:45 p.m.
The Science of a Happy Marriage
Can social scientists really predict which couples will divorce with 90% certainty by examining a handful of communication behaviors? Can we really know how many illnesses a woman will have over a four-year period just by counting the number of nasty facial expressions made by her husband? Yes and yes… and there's more research to be explored!

In this session, Carol Bruess (spouse of St. Norbert's president, Brian Bruess – and a marriage communications expert for 25+ years) will share both the science of happy marriages and tips to make your marriage significantly better with just a few small tweaks. Come ready to take notes and leave with marriage-boosting homework! 

Miriam B. and James J. Mulva Library, Presentation Room

7 p.m.
SNC Fall Music Concert
Light and lively musical entertainment by SNC faculty and students 

Abbot Pennings Hall of Fine Arts, Walter Theatre
Day Three
Sunday Sept. 23, 2018
10 a.m. 
Sunday Catholic Mass
Old St. Joseph Church

11 a.m.

Legacy Family Alumni Brunch
Hosted by President Bruess
Michels Commons Ballroom

SNC President Brian J. Bruess '90 and his wife, Carol '90, will host a special Family Weekend event for alumni who are parents, grandparents or siblings of current students.

$10/person