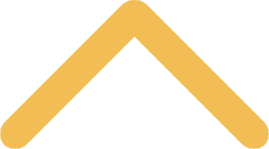 Staying Involved
We welcome your continuing connection with the college throughout your son's or daughter's career – and beyond.  These and other opportunities are ways you can choose to stay connected, stay in touch and stay informed.
Staying Connected
Family Weekend
Held in September, family weekend is a great opportunity for you to reconnect with your student after the first exciting month of their academic year. 
Graduation
Visit the commencement web page for information about this year's graduation speaker and ceremony. Information for the upcoming commencement is posted during the spring semester.
Shop St. Norbert
Check out the selection of St. Norbert-themed merchandise at the
campus bookstore
. 
Staying Informed

SNCParents E-newsletter

Our parent e-newsletter, SNCParents, is published three times each year: fall, spring and summer. It's one way to keep you informed about what's happening on campus.
St. Norbert College Magazine
Parents of current students are automatically subscribed to St. Norbert College Magazine, which chronicles the academic, spiritual and cultural life of the whole St. Norbert community. The magazine is delivered to your mailbox three times a year, and you also can read it online.
@St. Norbert E-newsletter
@St. Norbert is a monthly e-newsletter aimed at keeping its readers current on recent and unfolding events of importance to St. Norbert College. It is distributed to subscribers on the first Tuesday of every month. The latest edition can be accessed at any time on the college website. If you don't already receive @St. Norbert, you may
subscribe online
.
Staying In Touch 
Study Abroad Support Network
If your student is contemplating studying abroad, feel free to contact parents whose students have "been there." They can be wonderful resources for both emotional support and practical suggestions. Contact Alumni & Parent Relations at 800-236-3022 or the
Study Abroad office
at 920-403-4068
Career Assistance
Hire A Knight
offers an opportunity for you to make a difference to our student body by offering your expertise as well as your assistance with identifying internship and job possibilities. We'd also love to meet with your student to discuss their career future. Feel free to send them our way.
Health and Wellness Services
No matter the reason, Health & Wellness Services is always available to assist students with concerns about their mental or physical well-being. Whether by appointment or in an emergency, trained professionals are available to help.