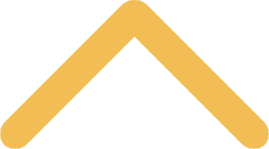 Common Questions
How can I login to see my student's statement?
Your student must give you "Proxy" to view their statement.  See our proxy access and set up webpage for more information.  
What address do I use when I want to send my student mail?
At the beginning of the school year, your student will receive a suite box number. This number will be his/her campus mailing address for the duration of his/her college career at St. Norbert. Mail and packages may be sent to:

Student's Name
Suite #
St. Norbert College
100 Grant St.
De Pere, WI 54115

If you are mailing a package that has a four-line address restriction, the suite box number may be placed on the same line as your student's name.

Where can I find key dates for the academic year – for events like long weekend, advisement, the end of the semester?
You can keep track of campus events and key dates for the academic year on our calendar.

What are the meal plan options for my student?
We require all first-year students and sophomores who live on campus to purchase our platinum meal plan. This plan includes unlimited access to the dining room, 10 guest/take-out passes and $375 in meal dollars. Meal dollars can be used at Phil's, Ruth's Marketplace, Dale's Sports Lounge, Ed's Cafe and campus vending machines. 

What size sheets will my student need to bring to college?
Students will need extra-long twin sheets to fit the mattresses supplied in campus residence halls.

What jobs are available on campus?
St. Norbert College offers a variety of employment opportunities for our students. A list of available academic-year jobs can be found on our student employment web page. Students are able to work up to 20 hours per week on campus when classes are in session.

What public transportation is available to and from campus?
St. Norbert College students, faculty and staff can ride the Green Bay Metro bus line. Route maps are available on the Green Bay Metro website.

Which banks have branches within walking distance of campus?

Chase Bank ATM
411 Main Avenue
De Pere, WI 54115
800-935-9935

Bank Mutual
330 North Broadway
De Pere, WI 54115
920-337-2400

Johnson Bank
840 Main Avenue
De Pere, WI 54115
920-330-6026

Capital Credit Union
108 South 5th Street
De Pere, WI 54115
920-337-6881

Bank Mutual
749 Main Avenue
De Pere, WI 54115
920-337-2414

There is also an Associated Bank ATM in the entrance of the Ray Van Den Heuvel Family Campus Center and also a Nicolet National Bank no-fee ATM in the lobby of Todd Wehr Hall.