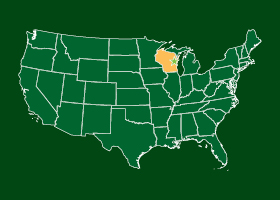 St. Norbert College is located in De Pere, Wis., only minutes from downtown Green Bay. De Pere offers the perfect mix of small-town community and bigger-city versatility. Come discover why the Greater Green Bay area truly is the "warmest place on earth." The campus is 1.5 hours from Milwaukee, 2 hours from Madison, 3 hours from Chicago and 4.5 hours from Minneapolis/St. Paul, Minn. 
Austin Straubel Airport
is just 10 minutes from campus and is served by three major airlines.
Learn More About the Area