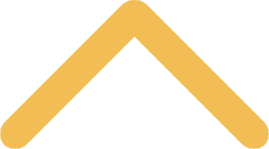 We Invite You to Apply
We warmly welcome applications from international students. It is fundamental to the mission of our institution to provide a global educational experience for all students. 

We consider you an international student if any of these apply:
You are currently studying in the United States with a student (F-1 or J-1) visa in high school, college or university, or an English language program (ESL).
You are an American dual citizen who has received the majority of your secondary education outside the United States.
You intend to enter the United States with a student (F-1 or J-1) visa.
We review applications at all times throughout the academic year on a rolling basis. St. Norbert is authorized under federal law to enroll non-immigrant students.

How to Apply
Complete the application for admission.
Include a copy of your passport identification page.
Submit your secondary-school transcripts with an English translation.
If you have completed any university, include your university transcripts. Transfer credit will only be based on an official evaluation by either ECE or WES. The cost is approximately $150 USD.
Complete the financial application and attach supporting financial statements with an English translation.
Include your official TOEFL or IELTS scores. TOEFL minimum scores are pBT 550 and iBT 79. IELTS score is 6.5 composite. Note: Students who graduate from an English-only secondary school or an IB program may be waived from TOEFL or IELTS requirements based on academic records. For more information, please see our English Proficiency page. Our TOEFL code is 1706.
Submit SAT or ACT scores as supplements to an application; they're not required (SAT code 1706; ACT code 4644).
Complete the writing-sample section on the application without assistance.
You may submit your application materials electronically for faster processing, but you will need to provide original documents once you arrive on campus and for your U.S. visa interview.

What's Next?
Once we have received all of your application materials, we will provide you with our admission decision in approximately two weeks. 

You can submit your application and financial documents to us at international@snc.edu, through Google Docs, by fax at +1 920-403-4083 or by post:
St. Norbert College 
Center for International Education
100 Grant St.
De Pere, WI 54115
USA
Financing a St. Norbert College Education
If you are admitted, you will need to provide St. Norbert College with a letter from you or your sponsor's bank that states sufficient funds are available to pay for you to attend St. Norbert College for one year. The U.S. government requires this for St. Norbert to issue you an I-20, a legal document and the first step in applying for a U.S. student visa.

Funding From Government, Foundations or Scholarships
If you are receiving funding from your government or through a scholarship, submit a letter on the agency letterhead stating your name, the amount you are receiving and the duration of the funding (one year, two years, three years or four years).

Gain the Advantage
Once you have completed your application, start working on obtaining financial support documentation from your bank, government agency or foundation. While you are getting that ready to send to St. Norbert, we will be calculating your grades, scholarships and grants. We will contact you with your admission decision and tell you how much in scholarships and grants you will be receiving. You and your family will then know how much it will cost you to attend St. Norbert. This is the amount of money you need to demonstrate in your financial documents. You may scan your bank letter and send it to international@snc.edu.

You will be sent an official acceptance letter, your I-20 and instructions on obtaining your student visa.

Conditional Admission
International students whose academic background qualifies them for direct admission to the degree programs at St Norbert College but who are unable to provide evidence of sufficient English language proficiency (TOEFL iBT 79; IELTS 6.5) may apply for conditional admission through St. Norbert College's English as a Second Language Institute.

Students may be offered admission through the Hybrid Intensive Academic English program and/or through the English Summer Immersion program. Upon successful completion of these programs, students will be invited to enroll in the degree programs at St Norbert College. Admission requirements are the same as those listed above for nonconditional admission, but the writing sample and recommendations are waived.

What We Look For
This is what we look for in a successful international student application:

1. Recommended high school coursework
Four years of English studies or studies in student's first language 
Three or more years of history/social sciences
Three or more years of mathematics
Three or more years of science
2. Extracurricular leadership, athletics, music, theatre art and service involvement
St. Norbert College encourages development of the whole student. If you have been involved in activities outside the classroom throughout your secondary-school experience, please include that in your application materials. Let us know what you have taken part in, where you have taken a leadership role, and where you have had an opportunity to volunteer outside of the classroom.

3. Recommendation(s) from secondary school-counselors, teachers or professors

4. Advanced Placement (AP) classes and International Baccalaureate (IB) candidates

Records
Student records submitted to St. Norbert College become the property of the Center for Global Experience and cannot be returned, copied or released to a third party.