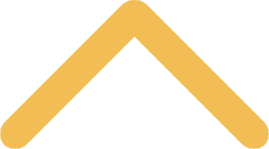 English Language Proficiency
All international applicants for whom English is a non-native language must provide proof of English language proficiency to be eligible for admission. Students must demonstrate proficiency in English regardless of citizenship status or country of origin.

Preferred Tests
Applicants must demonstrate proficiency in English using one of the following options:
| Test | Minimum Requirement | SNC Code |
| --- | --- | --- |
| TOEFL iBT (internet based) | 79 | 1706 |
| TOEFL cBT (computer-based) | 213 | 1706 |
| TOEFL pBT (paper-based) | 550 | 1706 |
| IELTS | 6.5 | To submit scores, simply scan your results and email it to international@snc.edu.  We will verify results online. |
| PTE Academic | 54 | - |
| Cambridge English First (FCE) | Grade 'B' or better in B2 level | - |
| Cambridge English Advanced (CAE) | Pass C1 | - |
| Cambridge English Proficiency (CPE) | Pass C2 | - |
| Duolingo English Test | 100 | - |
| ACT | 23 on English and Reading | 4644 |
| SAT | 550 on Critical Reading | 1706 |
These scores are the general minimum.
Note: An institutional version of the TOEFL is not acceptable.

Additional Proficiency Options
Students who have attended and completed an American international school abroad with passing grades in English courses through the third year at the time of application review with an anticipated completion of English courses in the fourth year.
Students who graduate from an English-only secondary school or an IB program may be waived from the TOEFL or IELTS requirement based on academic records.
Students with U.S. college English coursework (two semesters): Grade of 'B' or better
Students who have obtained an undergraduate degree or graduate degree from a recognized institution where English is the language of instruction.
Exemptions
The decision to waive the standard requirement is at the discretion of the International Admission Committee and is based on the strength of the student's academic performance. It is therefore recommended that all students whose first language is not English take either the TOEFL or IELTS test as part of the application process.

Applicants who are citizens of and attend high school in the following countries are exempt from the English language proficiency requirement:
Antigua and Barbuda 
Australia
Bahamas
Barbados
Belize
Canada
Dominica
Grenada
Guyana
Ireland
Jamaica
New Zealand
St. Kitts
St. Lucia
St. Vincent
Trinidad and Tobago
United Kingdom
Applicants who have completed a degree program at universities in the following countries may be exempt from proof of proficiency in English:
Anguilla
Antigua and Barbuda
Australia
Bahamas
Barbados
Belize
Bhutan
Botswana
Canada
Cayman Islands
Dominica
Eritrea
Ethiopia
Fiji
Gambia
Ghana
Grenada
Guyana
Hong Kong*
India
Ireland
Jamaica
Kenya
Kiribati
Lesotho
Liberia
Malawi
Marshall Islands
Micronesia
Namibia
New Zealand
Nigeria
Palau
Papau New Guinea
Pakistan
St. Kitts & Nevis
St. Lucia
St. Vincent/Grenadines
Seychelles
Sierra Leone
Singapore
Solomon Islands
Tonga
Swaziland
Tanzania
United Kingdom
Trinidad and Tobago
Uganda
Zimbabwe
United States of America
Zambia
 
Conditional Admission
Conditional admission is available for ESL learners wishing to enroll in the degree programs at St. Norbert College but who fail to meet the English proficiency requirements. Learn more about the St. Norbert College English as a Second Language Institute.