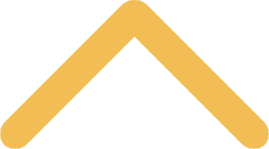 International Student Scholarships
You have challenged yourself academically to prepare for your undergraduate education. We understand the effort you have put in and want to award you for your academic achievements thus far.

We offer a variety of scholarship merit awards, based on your academic success in a challenging college preparatory curriculum, for our undergraduate degree programs.

Current St. Norbert College International Tuition Scholarship Awards 
| Scholarship | GPA | Amount |
| --- | --- | --- |
| George Washington Scholar   | 3.75 to 4.0 | $14,000 |
| Abraham Lincoln Scholar  | 3.50 to 3.74 | $11,000 |
| Woodrow Wilson Scholar | 3.00 to 3.49 | $9,000 |
| Benjamin Franklin Scholar  | 2.75 to 2.99 | $6,000 |

We use a 4.0 grading system in awarding academic scholarships, where 4.0 is the highest possible cumulative grade point average (GPA). We will convert your grades to this system during the admission process so we can determine your award.

When we have received your completed application materials, we will let you know in your acceptance letter if you have been selected to receive an award. We will renew your award each year that you remain in good academic standing. All applicants are considered for the academic scholarships, you will not have to complete an separate application for scholarship award consideration. 

If you are interested in receiving an international grant, we do ask you to complete the Global Financial Award Application (PDF) and send it to us. The supporting financial documents you will need for the application are tax returns, pay stubs, letters from parents' employers and bank account statements. 

You will also have the option of working on campus up to 20 hours per week, as allowed under your student visa.

Your investment in your college education returns much more than a degree; it also provides you with opportunities and experiences that help shape your life. Our alumni repeatedly tell us that their St. Norbert education was a transformational experience.
We invite you to explore the scholarships and grants we offer. If you have any questions at all, we will be happy to assist you with the financial funding process.