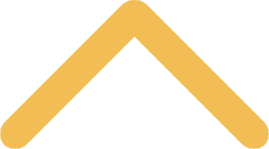 Programs
Wellness is an exciting and challenging way of life wherein you make choices that allow you to feel good about yourself, and attain your fullest potential. It is a continuous process of evaluation and change that allows you to take charge of your life and seek harmony in all aspects of it: physical, emotional, intellectual and spiritual. Health Services, along with other units on campus, offers many programs and opportunities to nourish your health and well-being.

Some of the programs we offer are listed below:

Heartsaver First Aid, CPR, and AED Training
Health Services is pleased to offer to SNC students, faculty and staff the Heartsaver First Aid/CPR/AED certification course. Certification is through the American Heart Association and is valid for two years.
Health Services is offering blended learning classes through AHA. Blended learning is a combination of eLearning, in which the participant completes part of the course in a self-directed manner online, followed by a hands-on skills session. The American Heart Association blended learning courses provide flexible training solutions. Participants are able to complete online training at their own pace and on their own schedule, anywhere and anytime an internet connection is available. The hands-on skills session is completed in person with an AHA Instructor on campus. The cost of the class is $50.00. Please contact Health Services if interested. 

Influenza Vaccine
Influenza vaccinations will be administered at no additional cost to students.  $35 charge for faculty, staff, and spouses of employees on the SNC Health Insurance plan.

Clinics will be held on the following dates:
Thursday, September 29, 2022 - 1:30-2:30pm in Health Services
Wednesday, October 5, 2022 - 4:30-5:30pm in Health Services
Thursday, October 6, 2022 - 1:00-2:30pm in Michels Ballroom
Wednesday, October 12, 2022 - 4:30-5:30pm in Health Services
Thursday, October 13, 2022 - 10:45-11:45am in Health Services
Please SIGN UP here to reserve your spot.  
If none of these times work for you, please call our office at 920-403-3266 for an individual appointment.

Blood Drives
Health Services conducts three blood drives each year in cooperation with the American Red Cross.
Massage Services
Massages are offered monthly in Health Services and are available for current SNC students, faculty, and staff.  To make an appointment please call our office at 920-403-3266.
Deb Kaster, Licensed Massage Therapist, specializes in deep tissue, relaxation, trigger point, and sports massages. Deb is able to give attention to focus areas of concern and customizes any massage to meet her client's needs.
COST:  1/2 hour = $25.00, 1 hour = $55.00, and 1.5 hours = $65.00
Payments are made directly to provider at the time of the appointment by cash, credit card, or check.