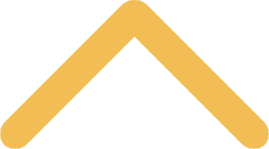 Programs
Wellness is an exciting and challenging way of life wherein you make choices that allow you to feel good about yourself, and attain your fullest potential. It is a continuous process of evaluation and change that allows you to take charge of your life and seek harmony in all aspects of it: physical, emotional, intellectual and spiritual. Health Services, along with other units on campus, offers many programs and opportunities to nourish your health and well-being.

Some of the programs we offer are listed below:

Heartsaver First Aid, CPR, and AED Training
Health Services is pleased to offer to SNC students, faculty and staff the Heartsaver First Aid/CPR/AED certification course. Certification is through the American Heart Associaltion and is valid for two years.

Influenza Vaccine
Two influenza vaccine clinics were held on October 8 and 16, 2020.  If you wish to schedule an individual appointment to receive the vaccine, please call (920) 403-3266.  The vaccine is available to current SNC students, employees, and their spouses who are covered under the SNC insurance plan.

Blood Drives
Health Services conducts three blood drives each year in cooperation with the American Red Cross.
Massage Services
Asian Bodywork Therapy is an Eastern style of massage that takes a holistic approach in helping the body heal.  A variety of massage techniques are used to help reduce muscle tension and increase circulation.
Licensed Massage Therapist, Eric Peters will be providing massage services on the 1st and 3rd Thursday of every month in Health Services (2nd floor of the Mulva Family Fitness and Sports Center).