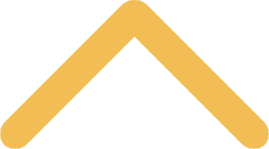 2019-20 Blood Drives
We partner with the American Red Cross for the blood drives. 
 September Blood Drive Results
Tuesday, Sept. 17 - Collected 58 units
Wednesday, Sept. 18 - Collected 37 units
285 lives will be saved because of these donations!
Health Services would like to thank the following organizations who helped make the blood drives a success:
SNC Actuarial Club
SNC ADMAR
SNC Biology Club
SNC BUD
De Pere Women's Club
SNC Green Knights Against Diabetes
SNC Kappa Beta Gamma
SNC Times
SNC Untouchables
Upcoming Blood Drive Dates
Wednesday, Dec. 5, 2019

, 11 a.m.-6 p.m.

Thursday, Feb. 27, 2020

, 11 a.m.-6 p.m.
All blood drives will be held in the Michels Commons Ballroom.

If you donated at our last drive, you will be eligible to donate again – and we would really appreciate your support!
Registration
Pre-registration for the December blood drives will be held in Michels Commons, Mulva Library and Campus Center on:
Tuesday and Wednesday, December 3 & 4, from 11 a.m.-1 p.m., and 5-7 p.m.
Online registration can be found on the
Red Cross donation webpage
. You can also register by calling 1-800-RED CROSS (1-800-733-2767).
If you have any questions, please
contact Health Services
.
Iron Levels
Make sure you watch your iron levels prior to giving blood! One common reason that donors are turned away from donating blood is low iron levels. Iron levels fluctuate daily and are affected by what you eat. If you have low iron, you can consume any of the following to increase the iron levels in your blood:
4 mg per serving: Cream of wheat, prune juice and fortified cereals.
1.5-4 mg per serving: Malt-O-Meal, all bran, almonds, dried peaches or apricots, red meat, turkey, venison, peanuts and wheat germ.
.5-1.5 mg per serving: Enriched bread, enriched rice, noodles, pasta, chicken, dried dates or raisins, tuna, eggs, greens (kale, mustard), peanut butter, tomato juice, spinach and strawberries. 
If you have high iron, you can consume any of the following sources of iron to help absorb the iron in your blood and decrease your levels: orange juice, oranges, cantaloupe, peppers, kiwi, potatoes, cabbage, broccoli, grapefruit, strawberries, watermelon and tomatoes/tomato juice.
How Often Can One Give Blood?
Regulations in the United States allow people to donate whole blood once every 56 days. The waiting period between donations can be different for other blood components. For example, donating only platelets in a process called apheresis requires only a 3-day wait before a person can give again. Donating two units of red blood cells through a similar process doubles the waiting period to 112 days. 
Looking to Volunteer?
If you're interested in volunteering to help with the blood drive, please contact the blood drive coordinator at Health Services at
health@snc.edu
.
For more information, please visit the websites of the 
American Red Cross
 or 
American Heart Association
.