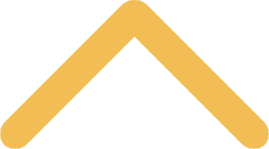 History of Dennis M. Burke Hall
Known originally as Residence Hall, the building opened for 150 male students in Sept. 1942. Dedication ceremonies were held Oct. 4, 1942. Burke Hall was the first St. Norbert College building erected exclusively for student housing.
In 1954, it was given the name "Berne Hall" after the Norbertine mother abbey in Holland. On June 1, 1979, it was renamed "Dennis M. Burke Hall" after the second president of the college.
As vice president of St. Norbert College, Fr. Burke directed the fundraising and construction of the hall in 1940 and 1941. The entire cost of the building was covered by donations from a fundraising effort in Northeast Wisconsin – during which more than 6,000 businesses and residents contributed amounts ranging from $1 to $50,000. The building was completed 15 months after construction began.
During the fundraising, many people thought that the residence hall was a foolish move, because they said, the college did not need it and that it was too expensive. Skeptics in fact, dubbed it "Burke's Folly." As it turned out, "Burke's Folly" was actually "Burke's Foresight." During World War II, several hundred U.S. Army soldiers assigned to St. Norbert College for higher education courses occupied Residence Hall. This occurred at a time when more than 90 percent of the colleges all-male enrollment of 340 students had been called to military service. Because Residence Hall was there to accommodate the soldiers, St. Norbert College prospered and grew strong.

The exterior architecture is in the style of Williamsburg Colonial or Early American, and shares many of its features with buildings located in Old Williamsburg, the early capital of the Virginia territory.
Excerpts from the St. Norbert College Archives