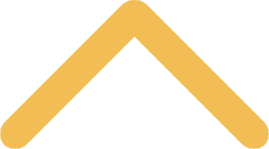 Payment Methods
Payment Policy | How to Submit Payment | Payment-in-Full | Graduate Semester Payment Program | Private Educational Loans 
Payment Policy | return to top
St. Norbert College accepts online payments by credit/debit card, checking or savings accounts as well as cash or check for the payment of tuition, fees, room and board. All amounts received must be in U.S. funds. All past due amounts are subject to a late payment fee of ONE PERCENT PER MONTH (12 percent annually). Students will not be issued official grade transcripts or permitted to register for succeeding semesters until such time as all charges have been paid in full. Diplomas will not be issued unless all charges have been paid in full and exit requirements (Stafford and Perkins Loan recipients) have been met. Contact the Bursar Office for specific information regarding payment by calling 1-800-597-3922.
How to Submit Payment | return to top
By mail to SNC Bursar Office, 100 Grant St., De Pere, WI 54115
Online Payment by ACH or Debit/Credit Card
Bursar Office Drop Box located in the east entrance of Todd Wehr Hall
In-Person at the Bursar Office, Monday through Friday between 8:00am-4:30pm, located on the first floor of Todd Wehr Hall (cash and check only)
Payment-in-Full | return to top
Each semester's costs are due before classes begin. Any charges or credits applied to the student's account after the initial semester bill will appear on the next month's billing statement. Payment-in-full is the only option for summer session courses, summer housing and J-Term.  Payment-in-full is also the only option to those students enrolled in the fall or spring semester who are not enrolled in one of our recognized fall, spring, or academic year monthly payment plan programs.
Graduate Semester Payment Plan | return to top
Graduate Semester Payment Plan is now closed. 


Loans | return to top
For information on student loan options, visit the financial aid website.
More information about any of the payment options can be obtained by contacting the St. Norbert College Bursar Office at 1-800-597-3922 or email at bursar@snc.edu.