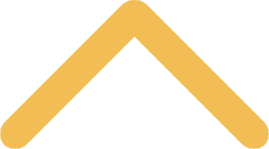 Dale and Ruth Michels Hall
Michels Hall is a three-story, coeducational service-learning hall housing 118 students. Fourteen suite-style rooms are available to groups of eight students.
 
Building Features
Michels has a central lobby with a television, kitchen, couches and study tables. Laundry and vending machines are available on the first floor, and study rooms are available on each floor of Michels.
This residence hall requires a residential meal plan based on your housing year classification.  

Furnishings
Each common room is furnished with: 
Padded couch

Two padded chairs

Table and four chairs

Full-size refrigerator
Each bedroom is furnished with:
Two beds
Large closet
Two dressers
Two desks and chairs
Door length mirror
Each room includes wireless internet.  Please see the ITS Service Desk page for more details.

Service Program
The Michels Hall Service Program* is a living-learning service opportunity available to second-year students at St. Norbert College with the help of the Sturzl Center for Community Service and Learning.

Students apply for the program in groups of eight with the intention of living together in Michels Hall and completing an academic year of service with a specific community organization that serves residents of the Brown County area. Examples of community partners include the Boys and Girls Club of Green Bay, Freedom House Ministries and the Greater Green Bay YMCA.

Each group must identify two suite representatives within the group who will attend weekly meetings throughout the year. All students will be required to reflect upon their service and share their experience with other members of the program and campus community.

The Michels Hall Service Program will help students develop a deeper understanding of how actions in the community connect to St. Norbert College and the common good while inspiring them to adopt a lifelong commitment to service.
The 2023-24 Michels Hall Service Program application is not yet available.

Staff
The Michels staff consists of three resident assistants, two community assistants, and one area coordinator. All are live-in positions.
*Information detailing the application process can be found under the application requirements.