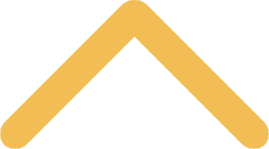 Wellness Living Learning Community
St. Norbert's Wellness Living Learning Community gives first-year students the opportunity to be part of a vibrant, supportive community that is committed to health and wellness.

As a first-year student, you can apply to become a member of this living learning community with housing on the wellness floor at Sensenbrenner Hall. You'll be an active participant in SNC's Wellness by Design program and the eight dimensions of wellness it represents: physical, emotional, social, intellectual, spiritual, occupational, financial and environmental.

All student members will have the chance to learn and network with wellness professionals at SNC and throughout the larger community. Monthly programs will be organized on wellness-focused topics. Examples include:
Introduction to wellness
Fitness center tour and instruction
Nutrition conversations
Meditation
Job readiness
Cooking for college students
Personal finance skills
Faith and vocation exploration
Stress management and test anxiety
Environmental awareness
Recycling 


Student Member Expectations
As part of SNC's Wellness Living Learning Community, student members are expected to:
Attend a minimum of three wellness programs during the semester. Our LLC coordinators will track attendance throughout the year.
Complete an individual wellness plan with the expectation to monitor and update it
Meet with a staff member during the fall semester to review the wellness plan and discuss how it is going.
Sign an expectations document at the beginning of the semester that recaps responsibilities.
Live in Sensenbrenner Hall on the designated wellness floor.
Participate in wellness programs, conversations and meetings led by the Wellness Community Coordinator.
Learning Outcomes (Programmatic)
Live Purposefully
Build awareness and knowledge about individual and community wellness
Engage in wellness services, programs and activities
Verbalize how the campus and community can support wellness
Cultivate a wellness lifestyle and advocate for individual and community wellness
ADA housing accommodations will be provided as needed. It's encouraged that student members in the wellness community room together, but this is not required.