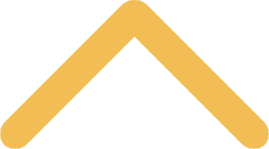 Exchange Programs
What is an exchange program?
The best way to think of an exchange program is like a two-way street: SNC students study at a host university abroad and students from the host university study at SNC. 
What exchange programs are available?
Australia: Australian Catholic University (Brisbane, Sydney, Melbourne)
Australia: Macquarie University (Sydney)
Australia: University of the Sunshine Coast (Maroochydore)
Ecuador: Universidad San Francisco de Quito (Quito)
England: Keele University (Keele)
England: Chichester University (Chichester)
France: Université Catholique de Lille (Lille)
Ireland: Mary Immaculate College (Limerick)
Japan: Nihon University (Mishima)
Japan: Sophia University (Tokyo)
Japan: Tsuru University (Tsuru City)
Netherlands: Hanze University Groningen, International Business School (Groningen)
Spain: Universidad Nebrija (Madrid) 
Spain: Universidad San Pablo (Madrid)
Who is eligible to participate in an exchange program?
All SNC students may participate in an exchange program.
Dependent-waiver, tuition-exchange, and Norbertine-waiver students may apply their waiver of tuition on exchange programs if a spot exists (see below). Students who study abroad for two semesters must select at least one exchange program to apply their SNC aid to both semesters. Please consult our policies for further details.    
Is my spot for an exchange program guaranteed?
Not necessarily. We must be mindful of keeping our exchange programs balanced—the number of outbound SNC students must match the number of inbound international students.
Keep in mind that some exchange programs are more popular than others. Some programs may have a waitlist, while other programs will have immediate access. Please contact us to determine if the following programs are accepting SNC exchange students.