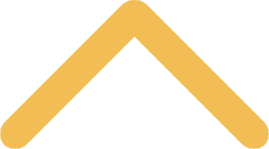 Teacher Education Cover Letter Guide
A cover letter is a professional letter that "covers" or accompanies your résumé. The purpose of a cover letter is to persuade the reader you are worth an interview. It is a chance to sell how your unique skills and experiences can benefit the district/organization. 
Formatting Tips 
Length: A cover letter is typically 3-4 paragraphs, not exceeding one page.  
Format: Use the same heading, font style and size, and type of paper as your résumé.  
Structure: Do not overuse the pronoun "I" at the beginning of sentences. Vary your sentence structure.
Content 
Before writing, first research information about the job and the school so you can address key points and needs related to the position, school and district. Next, reflect on your own qualifications and skills and select three that most closely fit the requirements of the position and/or the needs of the school and district.   
Salutation
Address your cover letter to a specific person, if possible. Call for the name of the hiring manager if not listed, unless the job description says "Please no phone calls." Never use "To Whom It May Concern." If a name is unavailable, use a title (e.g., Dear Administrator).   
Body

First paragraph
The purpose of this paragraph is to gain and keep the reader's attention. 
Include company information found through research.  
State the reason you are writing the letter, identifying the position you are applying for or inquiring about.  
Indicate the source of referral, if any.  
End this paragraph with three qualifications/skills demonstrating why you are the most qualified candidate.  
Middle paragraph(s)
The purpose of this paragraph is to emphasize what you can contribute to the organization.  
Give concrete examples of the skills you listed in the first paragraph.  
This will be the biggest part of your letter and may be one or two paragraphs.  
Final paragraph
The purpose of this paragraph is to wrap up your letter.  
Reiterate your interest in the position.  
State your appreciation of the employer's consideration.  
Include your intentions for follow-up.  
Phone number/email and best way to contact you.  
Closing
End your cover letter professionally (e.g. Respectfully, Sincerely, Regards, etc.). Leave four spaces, then type your name. If mailing in a hard copy, sign your name in the open space. If submitting your material electronically, either include your electronic signature or type "submitted electronically" under your typed name. 
Sample Cover Letters
Teacher Education Résumé, Cover Letter & Reference Guide (PDF)
.