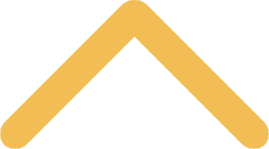 Teacher Education Résumé
One of the most important aspects of your job search is creating your résumé. On average, administrators spend less than 30 seconds screening it, so it is essential for your résumé to project a clear and concise picture. The purpose of a résumé is to market your education-related skills, experiences and achievements so that you obtain an interview; therefore, you should tailor your résumé to the position you want.

Formatting Tips
Length: One-page résumés are recommended for current students and recent grads. However, education majors typically use a two-page résumé.
Prioritize: Place your most important information toward the top of the résumé.
Proofread: Check and recheck for spelling and grammatical errors. Have several individuals review your résumé and provide feedback.
Format: Start with a blank Word document. Avoid using templates because they may not allow you to easily move information or change bullets, fonts or text sizes.
Printing: Print your résumé on quality white or light-colored paper.
Save: If emailing your résumé, use your name when saving the document. Be sure to save your résumé in multiple locations.
Personal information: Do not include a photograph or other personal data information such as age, weight, height or marital status.
Font: Use easy-to-read fonts (Ex: Times New Roman, Arial, Calibri, Cambria). Keep type sizes between 10 point and 12 point.
Heading
Name: Make sure your name stands out by using a larger type size (16-22 pts.) and bolding it.
Address and phone number: Include only one phone number and use a professional outgoing message on your phone. For example: "You have reached the voicemail of Julie Fox, I am sorry I missed your call. Please leave your name, number and brief message, and I will return your call as soon as possible. Thanks!." Include a campus address and a permanent address if you will be in different locations during your search.
Email address: A combination of your first and last name keeps your email address professional (your SNC email is good forever); remove the hyperlink.
Personal website/LinkedIn public profile: Include personal websites only if they are directly related to your objective and will enhance your candidacy. 
View an example of a heading in the Teacher Education Résumé, Cover Letter and Reference Guide (PDF).
Objective
An objective conveys key information to the administrator as to why you have applied. If you will be submitting a cover letter or application with your résumé, it is unlikely that you will need to include an objective statement.
The objective can include the specific position you are seeking, skills you can apply on the job, organization type or field to which you are applying, or a combination of all of the above.
Education

Begin with your most recent educational experience and list backward. Avoid high school information unless you are applying for a position at the high school or district from which you graduated.
Required content:
Optional content: 
Cumulative GPA and/or major GPA, if greater than a 3.0 (Example: Major GPA: 3.7/4.0)
Relevant coursework (include courses that directly relate to the career objective)
Honors and awards (could be in its own section)
Study abroad experience (For examples, see the Marketing Your International Experience handout)
View an example of the education section of a résumé in the Teacher Education Résumé, Cover Letter and Reference Guide (PDF).

Experience
Experience can include paid or unpaid opportunities, part-time or full-time work, internships, volunteer work, significant leadership experience, class projects, etc. Being creative with your headings allows you to group experiences together based on similarities and is a stronger way to market your related experiences. Within each heading, your experiences should be listed in reverse chronological order.

Required content:
Position title
Organization name
Location (city, state)
Start date – end date (month and year – month and year)
Bullet point formatting:
Bullet points describe your skills, experiences and accomplishments that relate to the objective of your résumé.
Bullets are quick points, not complete sentences.
A quality bullet point contains the following: action verb, duties, skills and accomplishments.
When possible, quantify (For example, Increased membership by 20%).
Use present tense if the experience is current; past tense if the experience has been completed.
Use a variety of action verbs to start each bullet point.
Do not use personal pronouns.
Relevant experiences should have more bullets than non-relevant experiences.
The largest section of your résumé should be your teaching experience, as it is the most relevant.
Choose simple but formal bullets such as circles, squares or diamonds. Checkmarks, pointing hands, and pencils are too informal and distract from the text on your résumé.
View examples of bullet points and a list of action verbs in the Résumé, Cover Letter and Reference Guide (PDF).
Heading examples:
Career-Related Experience
Teaching Experience
Early Childhood Experience
Elementary Education Experience
Secondary Education Experience
Childcare Experience
International Teaching Experience
Career-Related Experience
Additional Work Experience
Volunteer Experience
Technology Skills
Leadership Experience
Professional Development
Activities
Language(s)
Coaching Experience
Bullet point content:
Classroom management experience
Curriculum development/lesson plans
Cross-Curriculum experience
Cooperative learning
Working with diverse age groups, at-risk youth, ELL students
Teaching strategies/styles/methods
Standardized testing
Use of assessment tools
Use of theories, educational books, education exercises to encourage comprehension
Participation in meetings
Collaboration with other staff
Parental involvement
Organizing field trips/special projects
Participation in the community
Participation in after-school activities
Assessing learning
Use of technology
Interesting/innovative techniques to engage and excite students in a lesson plan/activity
Use of contemporary stories, authors, news, etc.
Accommodations
Grading
IEP planning
View an example of the experience section of a résumé in the 
Teacher Education Résumé, Cover Letter and Reference Guide (PDF)
. Visit the
teacher education sample résumé web page
for sample résumés.