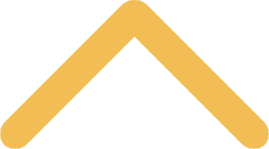 TeacherInsight Assessment
The
TeacherInsight Assessment
 was developed by the education division of the Gallup organization. It is based on questions from two teacher surveys that are about 20 years old, the "Teacher Perceiver" and the "Urban Teacher Perceiver." 
TeacherInsight assesses the talents that result in teacher excellence that are difficult or nearly impossible to teach. Results are based on the applicant's responses and include a score that is predictive of an applicant's potential for teaching success based on his or her talent. The assessment is an internet-based selection system and requires approximately 30 minutes to complete.
How TeacherInsight Works
Candidates respond to a series of statements using a 5-point Likert scale, a range of multiple-choice questions that reveal their attitudes, beliefs and behaviors, and a number of open-ended questions. Questions focus on three areas:

Teaching philosophy: To what extent is there a mission to teach, to what extent is teaching not a job, but a mission, a calling?
Relationships: How does the candidate create relationships with colleagues, students and parents?
Instructional approaches: Does the candidate see a class or a group of individuals?

Candidates' answers are compared to Gallup's pool of 400 high-quality teachers, identified nationally by teachers, principals and parents and a percentile ranking (0-99) is calculated based on a candidate's predicted potential for teaching success.
Candidates' scores are reported directly to the district's central office databases, where they are available to principals and employee services staff, but not to candidates or anyone else in the district.
Visit Gallup for frequently asked questions about the TeacherInsight Assessment.