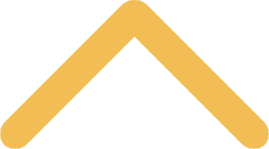 Teacher Education References Guide
The reference page is a separate document from the résumé. Always ask a reference for permission before listing them. If they agree, send them a current résumé along with the position description. It is important to keep your references informed on your job search status. Only submit your references when requested by the organization/district to which you are applying. If you use a teacher as a reference, be sure to ask for their summer contact information, as it may be different than their contact information during the school year.
Formatting Tips
Heading: Use the same heading as your résumé.
Font: The style and size of your font should match your resume and cover letter.
Format: Either left-align or center your text.
Number: It is recommended that you have a minimum of three professional references, one of which should be a principal.
Content
Name of person using: Ms., Mr., Dr., Prof.
Position title
Company/organization
Address
Telephone number
Email address
Whom to Ask?
Former/current cooperating teachers
Former/current career-related work supervisors
On-campus student-teaching supervisor
Principals
Contacts from volunteer work
Coaches
Professors
Mentors
Customers/clients
View the 
Teacher Education Résumé, Cover Letter & Reference Guide (PDF)
 to see a sample reference page.