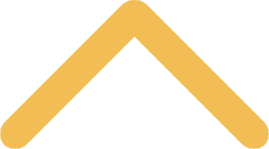 Tips for Parents
Do's and Don'ts
Don't rush in and "save the day." Encourage your student to work through the inevitable adjustments every student has to make.
Don't worry too much about the grades your first-year student will earn, especially in their first semester. First-year students may need some time to adjust to college-level academics and a larger work load.
Don't insist on a commitment to a major while the student is still in their first year.
Do listen to what your student has to say.
Do take the view that college is one more milestone in your student's life.
Do express belief that your student will succeed.
Do keep your perspective and a calm head. Your child may act a little impulsively during the first year. 
Do keep the lines of communication open. The art of writing letters may be dying, but while your student is away at school it is a good idea to revive it! Do stay connected, but know that it is okay to let go.
If You Decide to Call REH (Residential Education & Housing) on Behalf of Your Student ...
Please make sure to have a conversation with your student and get all of the details before calling us. Remain calm when calling Residential Education and Housing. Although this may be difficult, it is much easier for us to find the root of the problem if we can assist you in a calm and cool manner. 
Have a list of questions ready when you call – we can answer them one by one. 
Please do not "shoot the messenger." The person answering the phone may not have the answer but can transfer you to someone who will. 
We may not always be able to provide you with information about your child's contract and/or preferences. Please understand that the Family Education Right and Privacy Act of 1974 (FERPA) laws prevent us from sharing most information with you about your student, especially once your student is living on campus. This includes billing issues. 
Help your student become independent by having them ask questions to their resident assistant or area coordinator and the housing office, as well as holding them responsible for the information that is sent to them.
*Adapted from the University of Wisconsin-Madison
Monthly Questions for Family Members to ask their Students
September
Have you met your RA (resident assistant), CA (community assistant) or AC (area coordinator) yet?
Are you planning to go to the first football game?
Are you using a planner?
How flexible is your work schedule with your class schedule?
How is it going with your roommate(s)?
How it is going with meeting your "neighbors" and/or making new friends?
Have you introduced yourself to any faculty members?
Do you plan on attending the Involvement Fair?
October
Have you visited your professors during their office hours?
How are you adjusting to your roommates?
Are you planning to participate in any of the Homecoming activities?
How are your finances?
Do you eat in the Caf or at Phil's more?
Are you ready for mid-term exams? Do you need tutoring assistance?
Have you visited the Writing Center yet?
Are you having fun?
Have you attended any diversity events on campus?
November
Do you know what is expected of you from the REH office to leave for Thanksgiving Break?
Do you know what your grades are going into finals week?
Do you know how to sign up for on-campus housing for the next academic year?
Have you met with your advisor yet to sign up for classes next semester?
Are you prepared for colder weather (coat, boots, hot drinks for your room/apartment, car needs)?
Have you looked at the winter break policy for REH yet?
Have you attended any of the activities put on by the residence halls?
December
When is your last day of exams?
What "supplies" from your room do you need access to over winter break?
Did you meet your academic goals for the semester?
January
Do you have everything you need to begin another semester?
Do you have a study plan for your classes this semester?
How is it going with your roommate(s)?
Do you know where Health Services is located?
February
Are you preparing for mid-term exams?
Have you thought about where you want to live next year?
What are you plans for spring break next month?
Which class is your favorite?
Have you attended any of the activities put on by the residence halls?
March
Have you submitted your housing application?
Do you need assistance with scheduling classes for next year?
Have you attended any diversity events on campus?
How are you taking care of yourself?
April
Did you secure your housing for next year?
Have you thought about your summer plans? Have you started looking for a summer job/internship?
Are you planning to take summer classes? Have you investigated if the classes transfer to SNC if you are taking them elsewhere?
Have you attended any of the activities put on by the residence halls?
Have you had time to check out the place where you will be living next year?
May
How are you preparing for final exams?
Did you meet your academic goals/expectations this semester?
How have you changed since August?
How do you plan to keep in touch with your new friends this summer?