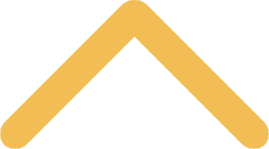 Payment Methods
Payment Policy | How to Submit Payment | International Payment - Flywire | Payment-in-Full | Undergraduate Semester Payment Program | Undergraduate AY Monthly Payment Plan | Private Educational Loans  | PLUS Loans | Outside Scholarships
Payment Policy 
St. Norbert College accepts online payments by credit/debit card, checking or savings accounts as well as cash or check for the payment of tuition, fees, room and board. All amounts received must be in U.S. funds. All past due amounts are subject to a late payment fee of ONE PERCENT PER MONTH (12 percent annually). Students will not be issued official grade transcripts or permitted to register for succeeding semesters until such time as all charges have been paid in full. Diplomas will not be issued unless all charges have been paid in full and exit requirements (Direct and Perkins Loan recipients) have been met. Contact the Bursar Office for specific information regarding payment by calling 1-800-597-3922.
How to Submit Payment
By mail to SNC Bursar Office, 100 Grant St., De Pere, WI 54115
Online Payment by ACH or Debit/Credit Card
Bursar Office Drop Box located in the east entrance of Todd Wehr Hall
In-Person at the Bursar Office, Monday through Friday between 8:00am-4:30pm, located on the first floor of Todd Wehr Hall (cash and checks only)
International Payment - Flywire
St. Norbert College has partnered with Flywire to provide our international students with a more convenient and efficient method of sending international payments.  Flywire allows you to pay from any country and any bank, save money on bank fees, receive peace of mind with 24x7 multilingual customer support, and track your payment from start to finish.  Click or go to: snc.flywire.com to complete the payment process.
Payment-in-Full 
Each semester's costs are due before classes begin. Any charges or credits applied to the student's account after the initial semester bill will appear on the next month's billing statement. Payment-in-full is the only option for summer session courses, summer housing and J-Term.  Payment-in-full is also the only option to those students enrolled in the fall or spring semester who are not enrolled in one of our recognized fall, spring, or academic year monthly payment plan programs.
Undergraduate Semester Payment Plan 
The undergraduate semester payment plan is maintained in-house, and is for a maximum of $4,500 each semester for the Academic Year.  Any balance over $4,500, along with the application (see the link below) and enrollment fee, is due August 1st for the Fall semester, and January 1st for the Spring semester.    

The semester enrolled plan amount (must be ($4,500 or under) will be due in three equal installments; September 1, October 1 and November 1 during the fall semester; and February 1, March 1 and April 1 during the spring semester.

There is a $40 enrollment fee per semester for this plan.

Undergraduate Fall Semester Payment Plan Application (PDF)
Undergraduate Spring Semester Payment Plan Application (PDF)
Undergraduate Academic Year Monthly Payment Plan 
St. Norbert College recognizes Nelnet Campus Commerce/FACTS (Nelnet) as an outside agency who organizes and maintains payment plans for families. Monthly payments are made directly to Nelnet, and Nelnet then forwards payments to St. Norbert College to be credited to the student's account. There is a $95 non-refundable application fee associated with enrollment on the monthly payment program.

Families create an academic year budget based on total expenses for the fall and spring semesters less their Financial Aid award without Work Study to determine an out-of-pocket amount. This out-of-pocket amount is then divided by 10, and becomes the monthly payment payable to Nelnet.  Payments are due the 1st of each month, beginning August 1st during the fall semester and concluding May 1st in the spring semester. Enrollment in the Academic Year 10 month plan is open until August 23rd.
Note that J-Term and summer expenses should not be included when determining your budget. Any J-Term tuition, fees, room and/or meals are due January 2nd, and any summer tuition, fees, room and/or meals are due June 2nd.  
Nelnet will automatically withdraw a payment on the 1st of each month from your designated bank account. Families can set up automatic withdrawal from a checking/savings account or credit/debit card. Payments made by credit/debit card are subject to a convenience fee of approximately 2.75%.
Students enrolled on the Nelnet Monthly Payment Plan will continue to receive monthly billing statements by E-bill Notification from St. Norbert College. It is important that students ensure that their balance owed to St. Norbert College matches the amount budgeted on their Nelnet Monthly Payment Plan. Students may adjust their Nelnet Budget at any time.

If you would like assistance determining your academic year budget, or have questions regarding any of the payment options, please contact a Bursar Office representative at 1-800-597-3922.
Private Educational Loans 
A Private Educational Loan may be an alternative method of payment. The Private Educational Loan is taken out in the student's name, and the student therefore shares responsibility of college financing.
Click here for more information on Private Educational Loans.
PLUS Loans 
Parents of dependent, undergraduate students (enrolled at least half-time) may borrow up to the total cost of education minus other financial aid assistance through the PLUS loan program.

The PLUS loan application can be completed online at www.studentaid.gov. When determining the loan amount needed, consider the amount needed for the academic year.  The loan will then be equally disbursed between fall and spring semesters.  

For more information about the PLUS Loan, click here.
Outside Scholarships 
Often times, a student will receive scholarships from an outside source to be credited to their tuition account. Generally, St. Norbert College receives those checks directly in the Bursar Office and receipts them to the student's account. If the check is addressed to both St. Norbert College and the student, a notice will be sent via email to the student to endorse the check. If a check should be sent directly to the student, it needs to be sent to the Bursar Office in order to be credited against his/her balance.

More information about any of the payment options can be obtained by contacting the St. Norbert College Bursar Office at 1-800-597-3922 or email at bursar@snc.edu.