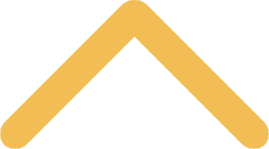 Study Abroad Opportunities
St. Norbert College strongly encourages students to study abroad for a semester, and in some cases, longer, in order to increase international awareness. Along with requirements established by the Study Abroad Office, there are certain deadlines that need to be attended to in the Bursar Office.
In order to determine a student's eligibility for a study abroad program, the student's tuition and fee account must be in a paid-in-full status. Academic transcripts required for program review will be held if any balance exists on the student's tuition and fee account.
The Bursar Office acts as an intermediary between the students participating in study abroad programs and the actual study abroad program itself. The study abroad program issues invoices to the Bursar Office. We, in turn, bill the students out of our office. This allows the Financial Aid awarded from St. Norbert College to be applied toward the student's study abroad expenses. The student then makes payments directly to St. Norbert College. Once we receive payment-in-full, funds are forwarded onto the appropriate program to cover the student's tuition.
There are several ideas that must be kept in mind in order to ensure that the student's experience abroad will be smooth and enjoyable.
First, it is extremely important that all deadlines are met, including the statement due date. Payment-in-full is due by the stated due date and failure to comply will result in a delay of departure in some cases. We cannot forward the money to the study abroad program until it is received in our office from the student.
Institutional financial aid can only be utilized for one semester studying abroad.
Finally, students must make sure all Financial Aid paperwork is completed as soon as possible in order to ensure it will be factored into the costs assessed when statements are issued.
If you have any questions about billing of study abroad fees through the Bursar Office, please feel free to contact the Bursar Office at 1-800-597-3922 or email bursar@snc.edu.
Please visit the Study Abroad website to obtain more information about study abroad opportunities. In addition, please visit our Financial Aid website to find out about funds available for study abroad opportunities.