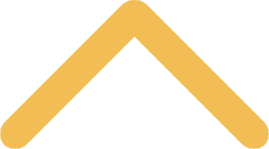 Arriving in Green Bay
De Pere, Wis., the location of our riverfront campus, is part of the metropolitan Green Bay area. You'll quickly find that the campus is in a quiet, safe community, with plenty of social and cultural opportunities close at hand.

To make your arrival a smooth one, simply contact us with your arrival date and time in advance. We'll arrange to pick you up at Austin Straubel International Airport in Green Bay and bring you to campus.

Austin Straubel International Airport (GRB)
The airport in Green Bay, Wis., is a short 10-minute drive from campus. Because there are no direct international flights to the Greater Green Bay area, you'll need to arrange flights that connect via major airports like Detroit (DTW), Chicago (ORD) and Minneapolis (MSP) en route to Green Bay (GRB).

If your itinerary changes while you are traveling, please notify us of your new arrival time as early in your trip as possible. The more time we have, the easier it will be to accommodate your schedule change.
When Should I Arrive in Green Bay?
We encourage you to arrive one or two days prior to International Student Orientation, which is scheduled for Aug. 22-23, 2019 for Fall 2019. You will receive information about orientation from the Center for International Education. Do keep in mind that immigration regulations do not allow international students to enter the U.S. earlier than 30 days prior to the start date listed on the I-20 or DS-2019.

Arranging for Green Bay Airport Pick-up
Please notify us of your travel itinerary as early as possible so we can arrange for pick-up. As soon as we receive your arrival itinerary, we'll send you a confirmation email. If you have not received confirmation from us, it means that we have not received your travel plans. If needed, taxis are available at the Green Bay airport and should cost no more than $20 to travel to St. Norbert College.