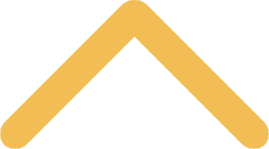 Prepare for Your Journey
As you prepare to leave home and travel overseas, you'll likely be both excited and a bit nervous. We want you to know that we're here for you to make your journey and arrival as smooth as possible.
Pre-Departure Checklist
Valid passport
Certificate of eligibility (form I-20 or DS-2019)
Valid travel visa (except Canadians)
Proof of financial support for course of study
I-94 card (you'll receive an electronic or print record of this when you enter the U.S.)
Medical records, including a record of immunizations (in English)
Clothing appropriate for the changing weather
Items for your residence hall
Housing arrangements, including early arrival housing if campus housing is not yet available
SNC email account activated
Valid driver's license and certified English translation (if you plan to drive in the U.S.)
What to Wear 
The weather in De Pere changes frequently. From September to May, temperatures range from 0° F to 70° F (-18° C to 18° C) with both rain and snow. In the summer, temperatures range from 60° F to 90° F (16° C to 32° C). It is mostly warm (often hot and humid) with generally clear skies. You will need both lightweight clothing and warm winter clothes in addition to an umbrella and raincoat. Of course, clothing for all types of weather is available in local stores and shops, but you may find it expensive.
What to Pack 
As you prepare for your trip, keep in mind that rooms in the residence halls and apartments are generally small. We suggest you coordinate with your roommate(s) to decide who will bring which items. You may want to refer to the housing list of
"What to Bring"
and pack only those items you can't readily pick up once you're here. Our current international students say they consider the following items most important: 
Educational instruments and supplies (calculator, laptop, etc.)
Spare eyeglasses or contact lenses
Adequate clothing (including national dress for special occasions)
Pictures, artifacts and other items to keep you connected to your home country
How to Ship Your Belongings 
If you want to ship items from overseas, you should know that all shipped items must be cleared through U.S. customs at a U.S. port of entry. You can arrange to have a freight-forwarding company or customs broker take your baggage through the customs inspection and forward them to De Pere, or you can take them through inspection yourself at the airport. 
You may also arrange in advance to ship items to De Pere that you wish to have but may not want to carry.
We just ask that you be in contact with us so we know when to expect those items.
Our shipping address is: 
St. Norbert College
Center for International Education 
100 Grant St. 
De Pere, WI 54115 
USA
Documents to Carry With You
Be sure to carry all of the required documents below with you on the plane. Do not place in checked luggage:
Passport
Your passport, issued by your country of citizenship, should be valid at least six months into the future.                         
Certificate of Eligibility (Form I-20 or DS-2019)
This immigration document corresponds to the immigration status you will use to enter the U.S. An I-20 is used to apply for an F-1 student visa. A DS-2019 is used to apply for a J-1 exchange visitor visa. If you have dependents (spouse or children) traveling with you, they should have an I-20 or DS-2019 to apply for an F-2 or J-2 visa.
U.S. Visa and SEVIS Fee
If you are arriving at St. Norbert from outside the U.S., you will need to obtain a visa from a U.S. consulate or embassy in order to enter the U.S. Students and exchange visitors seeking an F-1 or J-1 visa will need to pay a SEVIS fee of $200 prior to visa issuance.

For more information on how to pay the fee, please consult your local U.S. embassy or consulate; you may also choose to visit www.fmjfee.com.

Once your SEVIS fee has been paid, make an appointment at the nearest U.S. embassy or consulate to apply for a visa. In addition to your passport and either the I-20 or DS-2019, the visa officer will ask for additional documents: your SEVIS payment receipt, verification of your financial resources to pay for one year of study at St. Norbert College, your letter of acceptance from St. Norbert College, and passport-type photographs of yourself. We suggest that you check the website of the U.S. embassy or consulate nearest to you to verify what is required for a visa.

Canadian citizens do not need a U.S. visa to study in the U.S. At the port of entry, Canadian citizens will need to present their I-20 or DS-2019 along with proof of payment of the SEVIS fee, documentation stating adequate financial support to study in the U.S., and acceptance letter to St. Norbert College.

The visa is the most commonly misunderstood immigration document. It is a stamp that the U.S. embassy or consulate gives foreign nationals in their passports. Foreign nationals are not allowed to enter the U.S. in the particular classification requested (J-1 or F-1) without it. The validity of a visa stamp pertains only to the period during which it may be used for entry into the U.S. It does not indicate how long you may stay in the U.S. There is also an indication of the number of entries permitted, usually one, two or "M" (for multiple). If a student or scholar uses up his or her entries and wishes to enter the U.S. again during the same validity period, he or she must obtain a new visa.
Important Points to Remember About Immigration Documents 
Entry to the U.S.: According to U.S. immigration regulations, F-1 and J-1 international students are not allowed to enter the U.S. earlier than 30 days prior to the program start date listed on the I-20 or DS-2019.
Form I-94: Depending on your mode of transportation into the country, you will obtain a printed or electronic I-94 record at the time of your entry into the U.S. If you receive a printed card (arriving by vehicle), you should keep the card in your passport while in the U.S. If an electronic record is created for you (arriving by plane), you should visit the I-94 Homeland Security website to find your record and print off a copy. You will need a copy to apply for a driver's license or social security number. This is a very important document as it indicates the visa classification you are given upon entry to the U.S. (F-1 or J-1) and the length of time you may stay. It is your proof of legal entry into the U.S.
Transfer students: If you are now attending a school in the U.S. and plan to transfer to St. Norbert College, please complete the SEVIS Transfer form to notify the U.S. Department of Homeland Security (DHS) of your change in schools.