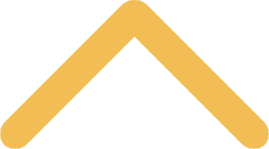 Residential Themed Communities
The Residential Themed Communities program provides groups of students who have common educational endeavors or common co-curricular interests the opportunity to reside together in a living and learning residential environment. The RTC application process is available to third and fourth year students.

The RTC establish a direct link between residential, academic and co-curricular life for students within the St. Norbert College community while simultaneously enhancing students' academic, cultural, organizational and personal interests within their living environment.  Click here to view the 2022-2023 community partners.

Residential Themed Communities allow students to purposefully define their on-campus living experience and to contribute to the greater campus community in accordance with their goals, interests and pursuits by serving in the Green Bay community.
The application for Residential Themed Communities for academic year 2022-2023 will open on November 28, 2022.  
Any questions about the Residential Themed Communities program or applications should be directed to Alex Gruber, Area Coordinator for the RTC, at alex.gruber@snc.edu.
Expectations
The RTC houses are an excellent opportunity to make the most of your residential experience at St. Norbert College. Space is limited for these communities, however, so each RTC house must meet the following expectations: 
All members of the RTC group should be in good academic standing, defined by

 

The Citizen

 

as a cumulative grade point average above 2.0. 
All members of the RTC group should be in good judicial standing with a maximum of (1) alcohol violation in the last 12 months and no illegal substance violation. Students that do not meet this requirement may be subject to further screening. 
Members must not be on disciplinary probation at the time of application.
Each RTC group will work with the Area Coordinator and RTC Community Assistant to update them about the group's activities. 
Each RTC group will complete an online tracking sheet to report each individual's service hours.
Each RTC group will be responsible for following all St. Norbert College policies as stated in The Citizen.
Acceptance into the RTC program will remove group members from any future housing selection processes for the academic year.
Active participation in the RTC program is a requirement of continuing membership. If group performance should drop below an acceptable level of involvement (attending meetings and programs, scheduling and fulfilling service hours, connecting with others in the campus community) as determined by the Residential Education and Housing Department, the group or individual may be removed from the housing assignment they were originally assigned.
The group must maintain their eligibility status for the entire academic year. Students who lose their eligibility requirements and/or fail to meet the outlined expectations and requirements may be relocated to another campus location.