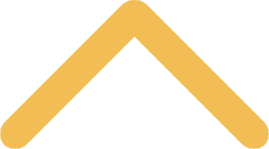 Mary Minahan McCormick Hall
Mary Minahan McCormick (MMM) is a six story coeducational hall housing 194 residents.
Building Features 
Four students share a suite of two rooms connected by a private bathroom. There are study lounges on each floor and one large group-study lounge on the first floor.

The basement of MMM contains a large recreation room, kitchen, and laundry room. The MMM grotto is located on the east side of the building next to the river. The grotto offers all students a peaceful place for reflection.

This residence hall requires a residential meal plan based on your housing year classification.

Furnishings
Two loftable beds

Two closets

Two dressers

Two desks and chairs

Bookshelves

Sink

Mirror

Bulletin board
Loftable Beds 
Each student is provided with the necessary bed pieces to completely assemble a loftable bed in their room. Each loftable bed set has a sleeping surface (bedframe), mattress and four bed side pieces.
All the pieces needed to loft a bed are provided, there are no rental pieces needed. A mallet may be needed to adjust the height of the beds which will be provided during move in. Tours are provided during the first year orientation program to look at the loftable beds.
Refrigerator and Microwave
These appliances are not provided in the the room and the college does not have a rental program. Students would need to provide their own.  What to bring.
Each room 
includes wireless internet.  Please see the
ITS Service Desk page
 for more details.
Staff
The 
staff
 consists of eight resident assistants and one area coordinator. All positions are live-in. The area coordinator has office hours in MMM three times a week.