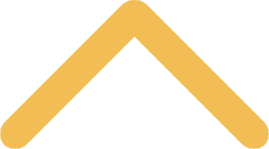 Transfer Student Living Options
The costs for transfer student living options are 
listed online
.
Dennis M. Burke Hall
Burke Hall, named after the second president of St. Norbert College, is located along the banks of the Fox River. The four-story coeducational hall houses the largest number of single rooms for second, third and fourth year students. The building boasts colonial style architecture and a lounge with a fireplace for quiet socializing and studying.
Frank J. Sensenbrenner Hall
Sensenbrenner Hall is a coeducational living option for men and women. Sensenbrenner also houses the Children's Center and the Blessed Sacrament Chapel.
Madelaine/Lorraine Hall
Madelaine/Lorraine Hall (Mad/Lor) is a coeducational hall divided down the center. Men occupy the west side of the hall (Madelaine) and women reside in Lorraine, the east side. Madelaine and Lorraine are joined by a common first-floor lobby and a shared basement housing a recreation room, study lounges and laundry facilities.
Mary Minahan McCormick Hall
Mary Minahan McCormick Hall (MMM) offers six floors of suite-style housing. Four students share a suite made up of two rooms connected by a private bathroom. MMM contains one large newly renovated study lounge, located on the first floor of the hall.
Michels Hall
Michels Hall consists of 14 suite-style rooms each housing eight students. Each suite consists of four bedrooms, a shared bathroom and living area. Residents of Michels Hall participate in the hall service program.
Victor McCormick Hall
Victor McCormick Hall (VMC) is a three-story coeducational hall available to students of second year standing or above. VMC contains a central open courtyard and suite-style rooms. Four students occupy each suite which consist of a study and living area, bedroom and private bathroom. The basement offers a large study room and a recreation area with a dart board, pool table and television.