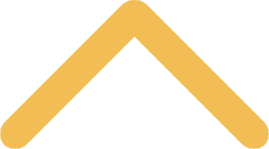 Text an SNC Student
Amid all the anxieties and uncertainties of the COVID-19 crisis, there's this: You're right in the middle of your college planning. We're working to make that process easier for you, especially when it comes to getting your questions answered.

Our admission counselors are working from home and are available to answer your questions - and so, too, are our students. They prefer to text (you may be able to relate!), so take a look below to see which of our students will be available to chat with you and answer your questions.

Students will be ready to text Monday through Friday, from 9 a.m. to 5 p.m. All students can be reached at 920-944-6369. You also can reach them via email at mytourguide@snc.edu.
Student
Major, Minor
Activities/Clubs
Sam D.


Year: Senior




Hometown: Wrightstown, Wis.

Biology and Math
Aaron G.


Year: Sophomore




Hometown: Oconto Falls, Wis.

Business and Integrative Studies

Student Gov Assoc, Emerging Leaders, Spanish Club, Wishmakers, Track, intramurals, Event Staff (Athletics), owns a clothing company


Em V.
Year: Sophomore
Hometown: De Pere, Wis.
Communication and Art, Philosphy
Mallory F.
Year: Sophomore
Hometown: Green Bay, Wis.
Elementary Education

Colleges Against Cancer, Wishmakers, PenPals, LYM, Emerging Leaders, Knight Theatre

Bethany O.
Year: Junior
Hometown: Edgerton, Wis.
Secondary Education