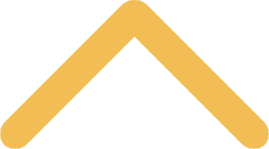 Alcohol
If you forget everything else about alcohol, remember to use OOTAH! That's not a state in the Rocky Mountains, and it's not a saying in the U.P. of Michigan. OOTAH stands for:
One Or Two An Hour
For most people this simple formula will help you avoid the numerous negative effects of alcohol. The law in Wisconsin is that you must be 21 in order to consume alcohol. However, although this may be a shock to most people, some college students actually drink alcohol before they are the legal age. The residence hall staff and Campus Safety must enforce laws, so in no way does the college condone illegal activity. 
However, on the counseling side of the college, we are confidential when it comes to these issues. This means that students can seek counseling for alcohol or drug issues and no one at the college would know anything about it.
Our students seem typical of most college and university students in that about 20-25% of our students don't drink at all, about 50-60% drink moderately, and about 20-25% of our students drink heavily (defined as typical blood alcohol concentrations while drinking at .15% or above). 
There is no easy answer to what the right amount of alcohol is for you. All we know is that most of our students seem to drink fairly responsibly if they do consume regardless of age. However, there is a small percentage who go overboard in their frequency, intensity or duration of alcohol use, and we worry about their health and overall college experience.
Harm Reduction
Our office practices harm reduction and motivational interviewing instead of abstinence counseling since there is very little research supporting that abstinence counseling is the most effective way to handle this problem. We have nothing to do with the enforcement of rules on campus, but rest assured, illegal drinking and drugging will result in disciplinary action through the college. So please make wise decisions and use your judgment.
Alcohol and Other Drug Treatment Resources
Local facilities providing treatment for alcohol and other drug usage. 
Libertas Treatment Center
1701 Dousman Street 
Green Bay, WI 54303-3282 
(920) 498-8600 

Jackie Nitschke Center, Inc. 
630 Cherry Street 
Green Bay, WI 54301 US 
(920) 435-2093 

Transportation
If you are in need of transportation, the Green Bay Metro Transit bus service to St. Vincent and Bellin Hospitals is available. The bus stop is located in front of the Abbot Pennings Hall of Fine Arts on Third Street. 

If a cab is necessary, cab vouchers for the cost of the transport are available from Health and Wellness Services, Residential Education and Housing hall directors and Campus Safety. You will need two vouchers to cover your transportation fare to your destination and returning to St. Norbert College. The total fare will be posted to your student account in the Bursar Office.