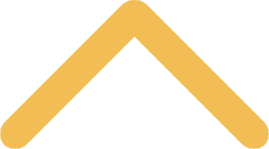 Economics
If you're considering a career in economics, you know this dynamic field is about much more than money. It's about how people, businesses and nations relate to each other as they use resources to improve well-being.
As a student of economics, you'll become adept in combining quantitative analysis with insight into human behavior, and crunching numbers with weighing cultural factors to better understand societies. As an economist, the issues you investigate – health care, international relations, income inequality and more – are the issues that shape societies.
At St. Norbert, you may earn a Bachelor of Arts degree in economics or economics teaching. You also may pursue a minor in either field. Your economics degree will prepare you to enter the workforce or pursue graduate studies in various disciplines.
An Economics Degree at Work
Because economics enters into nearly every aspect of human interaction, economists find work in a wide range of fields.
Roles that St. Norbert economics alumni have filled include:
International trade specialist
Attorney
Cost analyst
Industrial buyer
Appraiser
Account executive
Gallery owner/securities broker
Tax consultant
Teacher
Purchasing agent
Trust officer
Wage and salary administrator
Leverage Your Economics Degree
As an economics student at St. Norbert, you can apply to gain vital work experience with an internship at the St. Norbert College Center for Business & Economic Analysis.

You also may wish to broaden your global economic perspective through the college's extensive study-abroad program.

St. Norbert's relationship with American University in Washington, D.C., lets you participate in policy and international trade seminars and internships through the Washington Semester program. Additionally, you can collaborate with a faculty member on self-directed academic research.
We also have a long track record of sending our best and brightest economics students to Marquette University for graduate studies. The two schools have collaborated on a formal accelerated program designed to enable motivated students to obtain a Master of Science in Applied Economics (MSAE) degree in as little as one extra year, rather than the standard two years.
Faculty Highlight
Wisconsin stands to face some significant challenges due to demographic shifts in the next 15 to 20 years, including an aging population. "It starts to paint a bit of a picture about possible worker shortages in the state of Wisconsin in the future," says
Marc Schaffer
. 
In an article offered by USA Today in partnership with the Schneider School of Business & Economics at St. Norbert College, Schaffer shares five things every Wisconsin CEO needs to know as they anticipate the future of the state's workforce.
Read More
Alumni Perspective
"St. Norbert provided me with a number of amazing experiences, including a semester in London with an internship at the London Stock Exchange, a 'Semester at Sea' academic voyage around the world, a 10-day Geography of Mexico field study and a United Nations seminar in New York City. I credit much of my career success to my experiences inside and outside of the classroom at SNC."

Steve Peterson, AICP '04


Senior Transportation Planner, SRF Consulting Group, Minneapolis
Faculty Highlight
Sandy Odorzynski, a retired professor of economics, undertook a study called "The Economic Impact of St. Norbert College on Brown County, Wis.," as a sabbatical project. As part of this project, she analyzed internal financial records and used sophisticated research methods to determine the impact the college has on the local economy. Her survey estimates that the college contributes $121.5 million per year to Brown County's economy. In addition, the survey concludes that the college generates 1,238 local jobs.
Read More