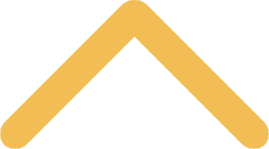 Accounting
Accounting is so much more than numbers. Accountants reside at the intersection of art and science, analyzing and reporting financial status to foster success in all types of organizations.
When you study accounting, you hone your eye for meaningful detail and develop the business insight, management skills and solid ethics vital in a global marketplace.
As part of St. Norbert's accounting program, you earn a Bachelor of Business Administration degree in accounting. You also may take added courses to qualify for the Certified Public Accountant exam.
An Accounting Degree at Work
In a competitive job market, demand for accountants continues to grow. That's because a good accountant's analytical thinking, ethical decision-making, and grasp on complex financial information can change the course of business.
With these skills, you can make a difference in any sector, from corporate to nonprofit and education to small business.
An accounting major's career options include:
Investment banking
International accounting
Internal auditing
Tax planning
Certified Public Accounting
Government accounting
Nonprofit administration
Management accounting
Budget analysis
Environmental accounting
Financial planning
Leverage Your Accounting Degree
As a St. Norbert accounting major, you have access to for-credit internships and independent study – opportunities to make yourself more attractive to future employers.
You are also encouraged to study abroad. Relationships with programs in Africa, Europe, Asia, Australia and South America provide international experience you can leverage in any work setting.
Faculty Perspective
Ben Huegel
demystifies blockchain technology: One article in a series offered by USA Today in partnership with the Schneider School of Business & Economics at St. Norbert College.
Read the story
Student Perspective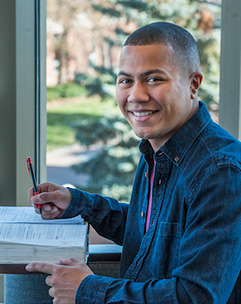 [My mother] is the driving force to my education, and my scholarships allow me to make her the proudest mother in the world. For myself, my scholarships mean that the hard work is paying off, especially for my family who has supported me from day one. I cannot show enough gratitude to St.Norbert for the opportunity to better my future. Being a first-generation student comes with a lot of hope and ambition to not only graduate, but to become a more well-rounded individual to help my family and the community.
Keshawn Henning '19
Accounting major
Read the story
Alumnus Profile
Jessica has climbed the ranks at Associated Bank where she currently serves as the assistant corporate controller.

"St. Norbert College underscored the value of critical thinking and the power that comes from being able to gather, analyze and interpret information. The knowledge I gained from the faculty, staff and my peers while at St. Norbert, has allowed me to continually create, sustain and deepen the bank's relationship with its investors. So much of who I am today – both professionally and personally – I owe to the SNC experience."

Jessica (Schadrie) Vanden Heuvel '10
Accounting major
Assistant Corporate Controller at Associated Bank