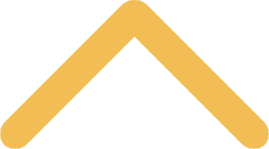 Biology
From the tiniest microorganisms to the tallest trees, biologists investigate the mysteries of life. Their discoveries, more relevant now than ever, help balance ecosystems, restore the environment, feed the hungry and cure disease.

When you study biology at St. Norbert, you participate firsthand in this vital exploration. Classroom lab experience and research collaborations with faculty will nurture your excitement for the field while forging your skill in the scientific method.

At St. Norbert, you'll choose one of two concentrations as you earn your Bachelor of Science degree in biology:

•    The biomedical sciences concentration prepares you for professional graduate programs in various medical and allied health fields, as well as other graduate programs in the biological sciences (e.g., a Master of Science or doctoral program).

•    The organismal biology concentration exposes you broadly to biology, at scales ranging from the micro-organismal to the global. It's an experience that equips you for work in secondary education, industry, government, graduate school or for nonprofits.
You may also pursue a minor in biology to complement your major in fields like education, computer science, business administration, communication and media studies, and more.

A Biology Degree at Work
The range of work biologists do is as diverse as life itself. Your degree in biology can help prepare you for medical school, dental school or other graduate programs, as well as a career in:
Wildlife conservation
Research and development
Secondary education
Health care
Forensic science
Biotechnology
Genetic engineering
Customize Your Biology Degree
You can make your biology degree your own at St. Norbert through collaborative research with faculty.
You'll find your professors eager to mentor you in designing a research project that engages you in real science, even as an undergraduate. And you may be supported in your research through scholarships, grants and college credit.
Like all students at St. Norbert, you are encouraged to
study abroad
as a biology major or minor. International experience gives you a great opportunity to explore the world's biodiversity – and gives you an edge in the job or grad school market.