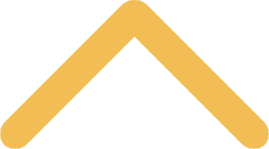 Computer Science
We live in an utterly digital world. Whether you're studying, socializing, working or playing, technology factors into nearly everything.
Computer scientists create and optimize this digital environment, working where people and the technology they rely on intersect every day. As a computer scientist, you strive for elegance in function and appearance as you engineer innovative software solutions that make work and life easier.
You can pursue a major or minor in computer science at St. Norbert College. To earn a Bachelor of Science degree in computer science, you will choose one of three concentrations:
•    Computer science
•    Business information systems
•    Graphic design and implementation systems
You may also obtain teaching certification in computer science.
A Computer Science Degree at Work
As a computer science major, you will be well-prepared for graduate work or the workforce. It's not unlikely for computer science graduates to find themselves considering several job offers when they graduate. The combination of computer science theory and application that is integral to the St. Norbert College computer science program opens doors to many careers:
Systems analyst
Software developer
Database designer
Telecommunications engineer
Systems designer
Network manager
End-user liaison
Systems administrator
User interface designer
Amplify Your Computer Science Degree
As a St. Norbert computer science student, you will work in several environments and have access to an experimental robotics laboratory and a Linux server dedicated to the discipline. Ongoing computer science projects in which you can get involved include the Computer Controlled Railroad, a variety of autonomous robots and mobile app development. And you'll find we offer plenty of other opportunities to enrich your education in company with fellow students.
Computer science internship opportunities help you prepare for professional life or academia. Many local companies hire interns for the summer, as well as for part-time work during the school year, providing opportunities to contribute to ongoing products and projects. In addition, faculty/student collaborations give you the chance to extend your knowledge and abilities while solving problems.
When you study computer science at St. Norbert College, you're a candidate for several scholarships. And the college's
study-abroad program
enables you to take your computer science education overseas for a semester or a year.
Alumni Highlight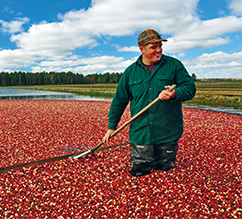 John Moss '07 is putting his computer science skills to work on his family cranberry farm in Cranmoor, Wis.
After graduating from St. Norbert College, Moss worked for a software company and later started his own before taking over the family farm – but he didn't leave his computer science skills behind. Moss has developed a smartphone app that controls and monitors the farm's irrigation systems, and he's also developing a record-keeping program that tracks equipment maintenance and more.

Read More
Faculty Highlight
Ben Geisler
, a software-engineer-turned-professor, has helped bring dozens of popular video games to life. Now he's sharing his skills with SNC students.
"I don't regret my time in the industry. It was always very fun, and the creative aspects can't be beat, but I have a family now and I want to teach," he says.
Read More