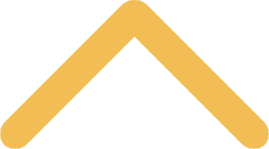 Environmental Science
You know the world faces tough environmental challenges – climate change, uncertain water supplies and natural-resource depletion, among others. If you long to help overcome challenges like these, environmental science may be the field for you.
Environmental scientists integrate their knowledge of biology, geology and chemistry to study wildlife populations, plant life, waterways, energy and more. Through their work, they seek answers that will foster a healthier planet for all.
An Environmental Science Degree at Work
When you study environmental science, your coursework and required senior thesis run the gamut of the natural sciences. The interdisciplinary nature of the program prepares you for work in industry, government or academia.
Some 60 percent of St. Norbert environmental science majors apply to graduate school. To date, more than 90 percent have been accepted.
Other environmental science majors have found work right out of St. Norbert College. Their employers include:
Wisconsin Department of Natural Resources
U.S. Fish & Wildlife Service
Central Intelligence Agency
Environmental consulting firms
Enrich Your Environmental Science Degree
Many faculty members involve environmental science undergraduates in collaborative research and internships. You might find yourself monitoring fish traps, conducting lamprey snorkel surveys, or plumbing the depths of northern lakes for pay.
To help you conduct this research, St. Norbert's environmental science department provides state-of-the-art equipment and technology. This includes a 27-foot research vessel and Geographical Information System (GIS) software.
In the environmental science program, you also can earn scholarships and awards that recognize your academic achievement.
If you'd like to broaden your perspective on the world environment, the college's
study-abroad program
provides opportunities on almost every continent.
Alumnus Perspective
The
Rev. Matthew Dougherty '09
arrived at St. Norbert College on a path he confesses was headed more toward atheism than the priesthood. That all began to change after late-night discussions with some fellow Madelaine/Lorraine Hall residents that covered questions as deep as whether there were a God, and what would that mean for the living? Dougherty was ordained a priest in 2015 and is now a Ph.D. candidate at Yale University in the school's department of ecology and evolutionary biology. He spoke about his journey with
Mike Dauplaise '86
.
Read More
Faculty Perspective
"My teaching philosophy is that students should be active learners rather than passive recipients of knowledge. [My] long-term collaborations include research in Canada, Mexico and the United States, and involve scientists there. St. Norbert students continue to be active and constant participants and co-authors in this research through collaborative grants and independent studies courses."
Anindo Choudhury
Professor of Environmental Science