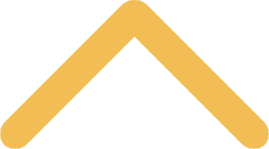 Geology
Your interest in geology may have started with rocks, but it certainly doesn't end there. Geologists integrate their knowledge of biology, chemistry, physics and math to understand our planet's past – and to predict its future.
Studying geology engages you in the most serious issues facing our world. These issues include natural resource utilization, climate change, water shortages and more. You also will be prepared to search for ways to improve the quality of life on our planet.
At St. Norbert College, you can pursue a major or minor in geology. When you major in geology, you earn a Bachelor of Science degree that prepares you either to enter the workforce as an entry-level geologist or to pursue graduate studies in geology or other fields.
A Geology Degree at Work
Many St. Norbert undergraduate geology majors pursue graduate studies in the field. Some 75 percent of them do so with full financial support through graduate teaching or research assistantships. Universities at which they have earned graduate degrees include:
University of Texas at Austin
University of Colorado at Boulder
Colorado School of Mines
Michigan State University
The Ohio State University
University of Utah
Indiana University
Purdue University
Massachusetts Institute of Technology
As a geology major, you might pursue a career in government or industry:
U.S. Geological Survey
Environmental Protection Agency
U.S. Forest Service
National Aeronautics & Space Administration
State geological surveys
State regulatory agencies
Environmental consulting firms
Petroleum companies
Mining operations
Enhance Your Geology Degree
Among the most exciting opportunities you'll find as a St. Norbert geology student is the chance to participate in
field trips and digs
in the United States and abroad. To complete your geology major, you'll also participate in a summer field camp after your third or fourth year in the program.
You can build on your understanding of the world's geologic diversity through the college's
study-abroad program
.
Faculty Perspective
"We collected this sample of banded iron formation (BIF) from the Upper Peninsula of Michigan. It's 2 billion years old. This is the rock that is the evidence for the first oxygen in our atmosphere. The red is hematite. The shiny black is magnetite. Then, some of the real bright red is jasper. Even though I've been studying rocks for 40 years, I still say, some of them are just doggone beautiful. 

"When we went on a field trip this fall, to the tip of the UP, we drove an hour out of our way so students could collect their own samples. They make fabulous Christmas presents. When students give them away, it gives them a chance to say, "And by the way, let me tell you about this. This rock is 2 billion years old and, when it formed..."

Tim Flood, Professor of Geology
Student Perspective
"At my very first advisement appointment, my advisor planted the seed of graduate school in my mind. Over the next few years, I worked toward my geology major, and after taking a few upper-level math classes, I decided to add a math minor. This minor eventually became my second major during my third year at SNC. The flexibility of classes at St. Norbert is what made my double-major possible. My double-major was extremely significant when I began applying to graduate school during my senior year, and it made my application stand out among many others."

Molly Gallahue '18
Geology and math double-major
Faculty Highlight
It's unusual for the National Science Foundation to provide funding specific to teacher-preparation in geology, especially at the K-8 level. But a $190,386 grant is giving a pilot group of students the chance to graduate with a thorough knowledge of what it means to do science in elementary education.
Faculty Highlight
What started with a prospector discovering a few bones protruding from the Tropic Shale of Utah ended seven years later with geology professor Rebecca (Schmeisser) McKean '04 identifying a new species of prehistoric marine reptile. The plesiosaur, named Dolichorhynchops tropicensis, swam the waters covering the western United States some 90 million years ago.