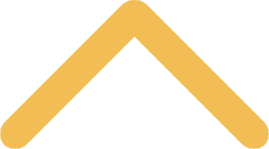 Pre-Law
Attorneys play a vital role in civilized society. By synthesizing their knowledge of history, political science and business with exceptional logic and verbal skills, attorneys assist their clients – individuals, organizations and even nations – in understanding and adhering to the law.
When you pursue pre-law coursework, you learn to read critically, think logically, write persuasively and act ethically – skills that equip you to interpret the law in service to others.
At St. Norbert, you can prepare yourself for law school by earning a degree in any number of fields, including but not limited to:
You may also pursue a pre-law certificate at St. Norbert. The program focuses on honing skills critical in legal interpretation and practice – skills prized by law school admission officials.
The liberal arts, tied to a curriculum tailored for those wishing to pursue a career in law, will prepare students to complete the Law School Admission Test (LSAT). The LSAT, typically completed during junior or senior year, demonstrates capacity to complete an education in law and is required for admission to all law schools located in the United States.
A Pre-Law Degree at Work
While you likely picture an attorney in a courtroom, attorneys actually work in many roles:
Corporate counsel
Tax lawyer
Marriage and family attorney
Estate-planning attorney
Patent attorney
Lobbyist
District attorney
Public defender
Judicial clerk
Public interest attorney
Law school professor
Enrich Your Pre-Law Program
You can enhance your pre-law experience at St. Norbert through collaborative research with a faculty member. You'll find your professors eager to mentor you in designing a research project that hones your critical-thinking and analytical skills.
Like all undergraduates at St. Norbert, you are encouraged to
study abroad
as a pre-law student. Time spent overseas helps you grow as a person and gives you an edge in the keen competition for law school admission.
Alumnus Highlight
"None of your classes – even introductory and general-education classes – will be particularly large, and they tend to lend themselves to deep discussions and opportunities to write. These expectations of responsibility and accountability are internalized very early on, and built upon as you progress through your studies. From a real, practical perspective, this means that you will leave St. Norbert uniquely prepared for the challenges and realities that will follow. "When I got to law school, I was prepared and comfortable standing on my feet to address a case or defend a position, and I was very used to exams that required me to think and write in long-form responses to nuanced questions. These investments of time and attention made during my time at St. Norbert continue to yield dividends in my professional life today, given that the ability to think, write and speak with clarity is in alarmingly short supply."

Adam Winters '04
Senior Vice President and General Counsel at Green Bay Packaging Inc.