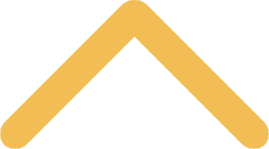 Pre-Veterinary
Caring for animals is a compassionate calling. From clinics to farms to zoos and beyond, veterinarians use their considerable training to maintain and restore the health of pets, livestock, horses and more.
When you pursue a pre-veterinary course of study, you prepare yourself for fulfilling work in the world of animals. As a trusted caregiver, you help heal treasured pets, safeguard ranchers' livelihoods and deliver empathetic care to creatures of all varieties.
At St. Norbert, you will work with a pre-veterinary advisor to ensure that your undergraduate studies prepare you for admission to your veterinary school of choice. You must be an undergraduate degree candidate to be admitted to most veterinary schools, so your St. Norbert advisor will encourage you to pursue a bachelor of science degree, likely in one of three majors:
A Pre-Veterinary Degree at Work
Job prospects for veterinarians look extremely strong for the foreseeable future. Employment in the veterinary field is projected to grow 36 percent from 2010 to 2020 – much faster than the average rate for all occupations.
Enhance Your Pre-Veterinary Degree
You can make your pre-veterinary study your own at St. Norbert through collaborative research with a faculty member. You'll find your professors eager to mentor you in designing a research project that engages you in real science, even as an undergraduate.
As a pre-veterinary student, you may be eligible for the William Thiel Scholarship for students pursuing careers in medicine or the natural sciences.
Like all undergraduates at St. Norbert, we encourage you to
study abroad
as a pre-veterinary student. Beyond allowing you to explore the world, international experience gives you an edge in the keen competition for veterinary school admission.