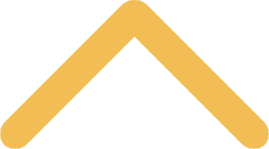 Data Analytics
The world is awash in data. Harnessing it, understanding it and using it to drive decision-making are priorities in a dizzying array of fields – marketing, public policy, community development, banking, education, social sciences, law, medicine and finance, to name a few – and in research ranging across the scientific spectrum from particle physics to astronomy, genomics to neuroscience, climate modeling to computer science.

Students who graduate with a data analytics major are thoroughly versed in the technical knowledge necessary to work with quantitative and qualitative data; they possess expertise in their field, through study and real-world problem solving; and they have ready-made networks through coursework and internships. They are prepared to launch into the professions of their choice, ready to advance policy, do ethical research and make a difference in the world.

The data analytics curriculum is a collaboration between disciplines in the Schneider School of Business & Economics and the natural sciences. It also draws on our liberal arts core curriculum to provide students with the perspective and contextual framework employers seek: Students will be well-equipped to identify puzzles, form probing questions, evaluate claims, make inferences and effectively communicate data-driven answers to real-world problems.
A Data Analytics Degree at Work
As noted, the need for data analysis pervades nearly every field. You could pursue a career as a:
Cryptographer
Biostatistician
Geneticist
Sociologist
Actuary
Survey researcher
Securities trader
Political scientist
Meteorologist
Quality engineer
Program Highlight
Data analytics is critical in preparing organizations to solve modern business challenges, says Dan Heiser, dean of the Schneider School of Business & Economics at St. Norbert. Participants of the data analytics program will have exposure to innovative methodologies that support data-driven decision-making.

"One of the most important elements of St. Norbert College's data analytics major is its reliance on our liberal arts core curriculum," Heiser says. "Our industry advisors have made it clear that they want to hire people who know how to ask the right questions ... . St. Norbert's general coursework gives our graduates a broader perspective and contextual framework desired by employers."