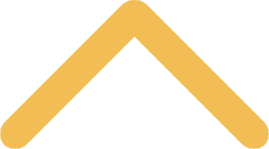 St. Norbert College English Awards & Scholarships
St. Norbert College Literary Awards
View list of first place award winners
Any St. Norbert student enrolled for the fall or spring semester of the current academic year is encouraged to submit his or her work to the contest. All spring submissions to Graphos are automatically entered. English faculty members serve as judges. Categories: Creative Prose, Poetry and Critical Essay. 

First prize: $300. 
Second prize: $100.
Submission Guidelines:
Creative prose encompasses short story, memoir and the personal essay – any form that relies primarily on narrative techniques. Entries should be no more than 3,500 words, double-spaced, in a readable (12 pt.) font.
Poetry submissions are 1-5 poems in one document, single-spaced, in a readable (12 pt.) font.
The critical essay should treat literature. Sources must be properly cited following MLA citation format. Entries should be no more than 3,500 words, double-spaced, in a readable (12 pt.) font.
Writers may submit entries in all three genres, but no more than one entry per genre.
Do not include your name in the work.
Submit your entries to Laurie MacDiarmid.
Award winners will be announced at the annual Literary Awards Ceremony in late April. Check your email for details about the year's event.
Contest deadline: March 18
The English Endowed Scholarship
View list of recipients
Tom Davidson (English, Emeritus) instituted this award in 1984. To start the award, Davidson pledged a generous donation. He inspired many other English professors to commit liberally to the scholarship fund as well. Students are chosen on the basis of scholastic promise and must be pursuing a course of study in English.
Awarded to a promising English major with junior standing each year.
Recipients are selected by English faculty.
Winners show scholastic promise in the field of English.
Winners are announced at the Literary Awards Ceremony.
Mary McHale Wood Endowed Scholarship for Excellence in Writing
View list of recipients

Mary McHale Wood, a graduate of St. Norbert College, was a passionate writer with a sense of purpose that set her apart from the crowd. She died in 2002 and her family created a scholarship – $1,000 above and beyond any money already promised to the recipient – to carry on her legacy.
Each year, the English faculty selects a worthy emerging writer from the junior class to recognize with this award. We look for a writer with a sense of vocation, a student who has gone above and beyond the call over the years in his or her writing courses. This student not only shows talent, but discipline, ambition, and, best of all, care for other writers in his or her community. This student shares expertise with others, helps others to succeed in their writing adventures, and so serves as a galvanizing force in the St. Norbert writing community.

To learn more about the scholarship and Mary McHale Wood, visit the website.
The Rev. Patrick N. Butler Award for Excellence in English Studies
View list of recipients
The Rev. Patrick N. Butler (1901-73), who served as dean of St. Norbert College for two years in the early 1940s was chairman of the English department from 1930 until 1964. He continued to teach in that department until his retirement in 1971. He was a charter member of the National Scholastic Honor Society known as Delta Epsilon Sigma, and was instrumental in establishing the St. Norbert College chapter in 1940. A first-rate scholar who was thoroughly devoted to his priestly duties, Butler also showed an abiding love for children, as evident in his 42 years as director of the Norbertine summer camp for boys on Shawano Lake.
At his death in 1973, he left a glowing record of honest intellectual achievement; absolute moral integrity; and warm, cheerful humor – the three qualities, which in the judgment of the English faculty, also characterize the recipient of this award.
Awarded to graduating seniors with majors in English.
Recipients are selected by English faculty.
Winners show a record of stellar performance as English majors – excellent academic accomplishments as well as an abiding passion for the study of literature. Winners show creativity in critical work, an active curiosity about and devotion to literature.
Winners announced at the Dean's Academic Awards dinner.