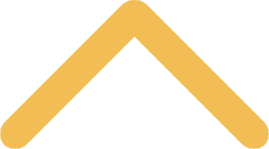 Human Services
Human lives intertwine in incredibly complex ways. These interactions shape institutions, communities, cultures and societies.

When you become a social worker, you immerse yourself in the complexities of human interaction and strive to resolve the challenges people face every day. Your goal: to help others achieve their full potential, and to build stronger families and communities.

A sociology degree focused on human services prepares you equally well for entry-level positions in social work and human services, or for graduate study in social work or counseling.
At St. Norbert College, you can enter the world of social work by earning a minor in human services

A Human-Services Degree at Work
Acquiring a nuanced understanding of social issues, their root causes and the ethics involved in dealing humanely with others, equips you to help people in need. Children, youth, adults, families and communities all stand to benefit from the expertise you'll develop at St. Norbert College.

Employers and graduate school admission officials alike recognize the value of that expertise. A bachelor's degree in sociology with a human services focus prepares you for graduate school or for many meaningful, difference-making vocations:
Child welfare officer
Community development specialist
Correctional case worker
Career counselor
Foster-care case manager
Employee relations specialist
Rehabilitation counselor
Aging specialist
Adoption agent
Public health educator
Peace Corps volunteer
Family service counselor
Supplement Your Human Services Degree
If you'd like to become a licensed social worker in Wisconsin, you can earn your
Social Work Training Certificate
as a St. Norbert College undergraduate when you:
•   
Take five social work courses
.
•    Complete a 400-hour internship.
•    Pass a state and national examination.
You also have the option to
study abroad
through St. Norbert's extensive international education program.
Opportunities for collaborative research with faculty members offer another means to build your social work skills.