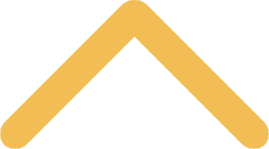 Modern Languages & Literatures
Our world grows more global by the day. You'll thrive best in that world with a broad understanding of cultural subtleties and practices.
When you study a language, you gain skills far beyond the ability to communicate. You develop a cultural awareness that prepares you to live and work in an international milieu while deepening your understanding of your own beliefs and values.
At St. Norbert College, you can earn a bachelor's degree in one of four language programs:
Bachelor of Arts in French
Bachelor of Arts in German
Bachelor of Arts in Spanish
You may also pursue several language-based minors:
French
French teaching
German
German teaching
Japanese
Japanese-area studies
Spanish
Spanish teaching
In addition, you may earn a French-, German-, Japanese- or Spanish-language certificate that demonstrates intermediate-level proficiency.
A Language Degree at Work
In an increasingly international society, your language studies will serve you well in virtually any career. Whether you work for a Fortune 500 company, a small business, a human-services organization or a school system, you'll find ample opportunity to put your communication skills to work.
As a language major, you might pursue a career in:
Translation
Hospitals
Translation agencies
Airlines
Law firms
Banking
Museums
Publishing
Interpretation
Travel services
Teaching
Immigration/naturalization
Diplomacy/civil service
International relations
Educational administration
Business and industry
International mission work
Strengthen Your Language Degree
The best way to develop fluency in a language is to study it in a country where it is spoken. As a language major, you'll spend at least one semester
studying abroad
. For a teaching minor, you'll complete at least six weeks of international-language immersion. In certain study-abroad programs, you can pair your studies with an overseas internship.
On campus,
French Club
, 
Japan Club
and
Spanish Club
can help you enrich your cultural and verbal fluency. As an experienced student, you might consider living in the college's Spanish House, where you will routinely speak the language for a semester or a year.
Your academic excellence in language study may earn you a spot in St. Norbert College's chapter of Phi Sigma Iota. Membership in this national honor society is the highest U.S. academic honor for language study.