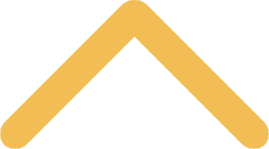 Modern Languages & Literatures
Our world grows more global by the day. You'll thrive best in that world with a broad understanding of cultural subtleties and practices.
When you study a language, you gain skills far beyond the ability to communicate. You develop a cultural awareness that prepares you to live and work in an international milieu while deepening your understanding of your own beliefs and values.
At St. Norbert College, you can earn a bachelor's degree in one of four language programs:
Bachelor of Arts in French
Bachelor of Arts in German
Bachelor of Arts in Spanish
You may also pursue several language-based minors:
French
French teaching
German
German teaching
Japanese
Japanese-area studies
Spanish
Spanish teaching
In addition, you may earn a French-, German-, Japanese- or Spanish-language certificate that demonstrates intermediate-level proficiency.
A Language Degree at Work
In an increasingly international society, your language studies will serve you well in virtually any career. Whether you work for a Fortune 500 company, a small business, a human-services organization or a school system, you'll find ample opportunity to put your communication skills to work.
As a language major, you might pursue a career in:
Translation
Hospitals
Translation agencies
Airlines
Law firms
Banking
Museums
Publishing
Interpretation
Travel services
Teaching
Immigration/naturalization
Diplomacy/civil service
International relations
Educational administration
Business and industry
International mission work
Strengthen Your Language Degree
The best way to develop fluency in a language is to study it in a country where it is spoken. As a language major, you'll spend at least one semester
studying abroad
. For a teaching minor, you'll complete at least six weeks of international-language immersion. In certain study-abroad programs, you can pair your studies with an overseas internship.
On campus,
Japan Club
and
Spanish Club
can help you enrich your cultural and verbal fluency. As an experienced student, you might consider living in the college's Spanish House, where you will routinely speak the language for a semester or a year.
Your academic excellence in language study may earn you a spot in St. Norbert College's chapter of Phi Sigma Iota. Membership in this national honor society is the highest U.S. academic honor for language study.
Faculty Highlight
Fulbright advisor 
Nick Humphrey
 continues to successfully mentor SNC students in their Fulbright journeys. His most recent Fulbright student, 
Emily Steuer '19
, will spend 2019-20 teaching English to primary- and secondary-school children in Germany. Steuer is one of some 2,000 students in the U.S. to receive the honor.
"It basically is the real deal," says Humphrey, a Fulbrighter himself in 1998. "It's a State Department grant, and it is the flagship grant – the highest level of educational-exchange grant you can win from Washington. That's important, not just for Emily and what she wants to do, but also because it puts St. Norbert on the map."
Humphrey has also mentored two other students in their Fulbright journeys.
Lisa (Aldrich) Manicke '04
traveled to Germany and now runs an exchange program with her host city and the De Forest, Ill., school where she teaches.
Emily Zaeske '11
traveled to Austria and now lives and works there.
Learn More
Faculty Highlight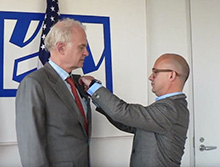 Tom Conner
has been recognized by the government of France as a
chevalier
(knight) in the
Ordre des Palmes Academiques
 – the highest national order for distinguished figures in the world of culture. Conner's knighthood recognizes the professor's decades of service in promoting French language and culture in the United States, as well as for his pioneering work in Cambodia, a former French colony.
Learn More
Student Profile
Frank Cushman '18
created a presentation on the history of Le Guide Michelin – the small, red book that has evolved over time to be an arbiter of some of the best fine-dining establishments in the world – for St. Norbert's Undergraduate Research Forum. "I thought this was a fun little topic," Cushman says, "but I came out of the project with a lot of really deep questions."
Read the Story