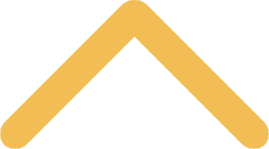 Philosophy
Seeking the truth is no simple task. It involves the exploration of controversial questions and examination of conflicting viewpoints. If you relish logic and enjoy the give-and-take of debate, you may be a philosopher at heart.
As a student of philosophy, you build the capacity to identify problems, analyze alternative approaches and find suitable solutions. In other words, you learn to see the world through the lens of critical thought and to reason your way from complex question to appropriate response.
At St. Norbert College, you can earn a Bachelor of Arts degree in philosophy. Or you may minor in the field.
A Philosophy Degree at Work
Philosophy teaches you to examine an idea from every angle to arrive at the most sound conclusion rather than accepting it at face value. Employers and graduate school admission officials prize these critical-thinking skills.
As a philosophy major, you might put your analytical and investigative abilities to use in a variety of careers:
Congressional staff member
Public relations expert
Journalist
Business manager
Systems analyst
Political campaign manager
Issue advocate
Technical writer
A St. Norbert College philosophy degree also prepares you well for graduate studies in:
Philosophy
Law
Psychology
Business
Medicine
About half of St. Norbert College philosophy majors pursue master's degrees, and 16 percent complete doctorate or professional degrees.
Fortify Your Philosophy Degree
Faculty from St. Norbert College and the University of Wisconsin-Green Bay collaborate to offer Philosophers' Café. This series of public forums at local coffee houses and pubs engages students and community members in philosophical dialogue.
You can enrich your philosophy education through St. Norbert College's extensive
study-abroad program
. Research collaborations with faculty also can give you a richer experience in the field.
Faculty Perspective
As a moral philosopher,
Ben Chan
thinks history shows that we have made significant moral progress. His optimism is rooted in the three approaches to moral theory – welfare, rights and virtue – that ground the most prominent ethical traditions in Western philosophy.
Learn More