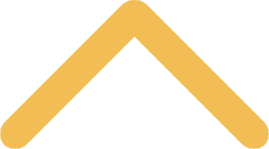 Political Science
As social beings, humans lead inextricably interconnected lives. Political science looks at the complex connections we form with one another when we organize and govern ourselves for the good of humanity.
As a political science student, you open your eyes to human interaction. By studying people, their decisions and the powers that influence them – money, culture, religion and law, among others – you equip yourself to participate in the creation of social, economic and political systems that promote justice and improve societies.
At St. Norbert College, you can earn a Bachelor of Arts degree in political science. You may also pursue a minor in political-science teaching.
A Political Science Degree at Work
Your study of political science gives you insights into human behavior and a strong sense of organizational dynamics – skills employers value. You can put these skills to work in any number of careers: 
Campaign manager
International-trade specialist
Secondary school teacher
Government official
Account executive
Issue advocate
Community organizer
Journalist
Investment banker
Marketer
Elected official
Legal assistant/paralegal
You also will find that your St. Norbert College political science degree prepares you well for graduate studies. St. Norbert College political science alumni have attended law school or pursued graduate degrees that netted them roles in government and higher education.
Enrich Your Political Science Degree
At St. Norbert College, you can debate current political topics and explore career options through Forum, a student political organization. You also might like to get involved in the
College Democrats
, the
College Republicans
, the Model United Nations, or other related
student organizations
.
Since 1996, qualified St. Norbert students have participated in the for-credit
U.N. Seminar
in either New York City or Geneva, where you can examine the United Nations and its importance in global power relationships.
Your academic excellence in political science may earn you entrance into three academic honor societies: 
Delta Epsilon Sigma
,
Pi Sigma Alpha
or
Pi Gamma Mu
.
St. Norbert College's participation in
American University's Washington Semester
offers you access to
internships in politics
, justice and environmental policy.
Internships
also are available through many regional employers and government offices, and through the college's own
Strategic Research Institute
, a faculty-run social science research-services firm.