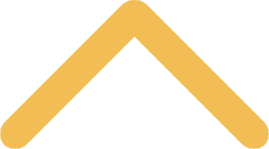 Pre-Medical
The human body is an intricate, resilient machine. Doctors strive to understand its intricacies so they can help their patients maintain or restore health and well-being.
When you pursue a pre-medical course of study, you equip yourself for the rigors and fulfillment of a career in medicine, caring for others through trusted, often lifelong relationships.
At St. Norbert, you'll work with a pre-medical advisor to ensure that your undergraduate studies prepare you for admission to your medical school of choice. You must be an undergraduate degree candidate to be admitted to most medical schools, so your St. Norbert advisor will encourage you to pursue a Bachelor of Science degree in one of three majors:
During your pre-medical study, you'll also take the Medical College Admission Test to verify that you are qualified and on the right track for a career in medicine.
A Pre-Medical Degree at Work
Job prospects for physicians look strong for the foreseeable future. Employment in the field is projected to grow 24 percent from 2010 to 2020, a rate faster than the average for all occupations.
Enhance Your Pre-Medical Degree
You can make your pre-medical study your own at St. Norbert through collaborative research with a faculty member. You'll find your professors eager to mentor you in designing a research project that engages you in real science, even as an undergraduate.
As a pre-medical student, you may be eligible for the William Thiel Scholarship for students pursuing careers in medicine or the natural sciences.
Like all undergraduates at St. Norbert, we encourage you to
study abroad
as a pre-medical student. Beyond allowing you to explore the world, international experience gives you an edge in the keen competition for medical school admission.
Student Perspective
"My favorite place on campus would have to be the Gehl-Mulva Science Center. This brand-new science center with all its wonder is one of the reasons I picked St. Norbert, and it is where I spend the majority of my time. Whether it be in classes, studying or doing research, the science center has it all. I can study in one of the communal areas and talk to my friends, or I can get a study room and lock myself away for some intense work."


Mehakupinder Chahal '19
Biology major
Alumnus Highlight
"One of the classes I took early on at SNC was a 'Life After SNC' honors class. It was tailored to people like me, interested in going to grad school. It familiarized me with the application process, put me through some 'practice runs' on admission exams, and helped me understand what I had to do throughout my undergraduate career to improve my chances for admission. Really, it provided a road map for getting into a grad program."


Alex Sage '18
Biology and science double-major
Alumni Perspective
It was a love of science that first drew two pre-dental students together. Married for six years, the couple endowed a dissection lab that will serve new generations of science majors.