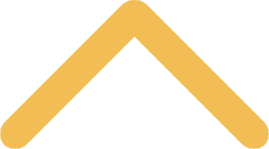 Sociology
Human lives intertwine in incredibly complex ways. These interactions shape institutions, communities, cultures and societies. As a science, sociology seeks to understand the subtleties of human community so that the challenges and changes cultures face can be handled with wisdom and care.
Your interest in sociology likely springs from an interest in people. You long to understand how the human mind works. And you hope to leverage that understanding to find and share meaning in the world.
At St. Norbert College, you can earn a Bachelor of Arts degree in sociology. In addition, if you wish to teach at the secondary level, you may pursue either a Bachelor of Arts degree or a minor in sociology teaching.
A Sociology Degree at Work
The nuanced understanding of human beliefs, customs and institutions that sociology fosters can prepare you for graduate work in many fields. St. Norbert sociology students have pursued advanced studies in:
Sociology
Anthropology
Social work
Counseling
Law
Ministry
Business
Public administration
A bachelor's degree in sociology can also lead to meaningful vocations in which knowledge of human behavior and relations adds value:
Civil service
Law enforcement
Marketing
Personnel management
Social service
Urban and regional planning
Journalism
Sales
Supplement Your Sociology Degree
At St. Norbert College, you can choose from an impressive array of regional internships that bolster your studies in sociology. You can also enrich your sociology education with a faculty/student
collaboration
that will allow you to perform independent research on a topic of interest to you or partner with faculty on a research project.
If you'd like to expand your understanding of human behavior by immersing yourself in another culture, you can
study abroad
on almost every continent.
Faculty Highlight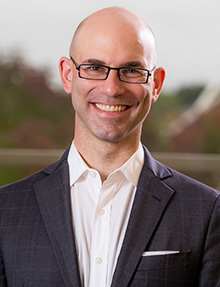 Jamie Lynch
offers insights on demographic trends that could affect Wisconsin's workforce and business in the coming years.
Read More
Alumni Perspective
"St. Norbert offered me a space to further explore my love for service and continue my education in the sociology field. My senior-year internship affirmed that my calling as a social worker was spot on. With the support of the faculty and staff of the sociology department, I completed my undergraduate degree and moved directly into my graduate program where I received my master
'
s in social work with a specialization in children and families.
"While in grad school, I spent my first-year field placement at a small nonprofit agency that serves middle and high school-aged adolescents. My second-year field placement was at a residential therapeutic day school for severely autistic adolescents. I was humbled when both agencies offered me a job following my graduation. My path has been so immensely affected by St. Norbert – the faculty and staff, and the students I met. To St. Norbert College, I am forever grateful."
Emily Schnell '15
Program Director at the Warming House Youth Center