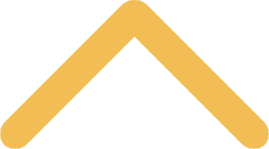 Art
Our world is visually saturated and complex. Every day we read hundreds of visual cues that help make sense of who we are, what's going on and where we're headed. From the digital devices in our pockets to building-size print graphics, we process visual media at an unprecedented rate. Line, color, shape, scale, texture and other fundamental elements of art and design speak in ways that words do not. Learning to recognize and use these principles prepares our students to be visually literate, critical thinkers and creative problem solvers. 
The art discipline at St. Norbert College emphasizes technical craft as well as contemporary art and design theory and practice. In the tradition of the liberal arts, our students are creative makers and doers whose studio work exists in complement to their other classes and larger experiences. 
We are one of the few liberal-arts colleges to offer distinctive sequences in both fine arts and graphic design. Graduates of these sequences earn a Bachelor of Arts degree. 
An Art Degree at Work
Informed and serious students recognize the dedication involved with any type of arts major, which require long hours beyond classroom instruction, working solo and in collaboration on studio projects and outside commissions.
Many employers prize the transferable skills you will gain while pursuing an art degree – visual and critical awareness, problem solving and time management. As an arts major you will also hone your written and oral communication skills, be adept at analyzing and synthesizing information from a range of sources, and show an ability to meet deadlines.
A sample of career paths includes:
Architect
Art therapist
Computer animator
Curator
Educator
Fashion illustrator
Filmmaker
Gallery owner/appraiser
Graphic designer
Interior designer
Museum director
TV production
Accelerate Your Art Degree
The Carol & and Robert Bush Art Center contains the studios, classrooms,
galleries
and faculty offices for the art program, including the Godschalx Gallery, dedicated to the professional exhibition of student art.
Three
galleries
, an
exhibition series
, the college art collection, guest artists, field trips to major museums and galleries, local and regional art exhibitions, and competitions further enrich the visual art program. Students are highly encouraged to enter the college's annual juried student art exhibition as well as local and regional art exhibitions.
Numerous opportunities exist for art majors to travel and
study abroad
, and St. Norbert College endorses programs of studio and art history classes in several countries in Europe and Australia.
Additionally, an annual Donald P. Taylor Scholarship is awarded to one or more art students at St. Norbert College.
Class Preview
Students in Fr. Jim Neilson's Introduction to Studio Art class learn about line, shape and form through the construction and effectiveness of paper airplanes.


Student Highlight
Each year, committed art and design students are invited to share a private studio space to complete an independent project of their choosing. This year, seven students were accepted into the limited studio space:
Katie Hopkins '19
,
Annabelle Broeffle '20
,
Bridget Van Beckum '20
,
Elizabeth Hein '19
,
Emerson Bartch '19
,
Maddie LeBrun '20
and
Nicki Sylvain '19
.
Read More
Alumni Perspective
When Lindsey (Pionek) Mattucci '08 combined her passion for art with her deep curiosity in science at St. Norbert, she made her first and most important steps in what would become a fulfilling and exciting career path. Since receiving degrees in both, she has gone from a dedicated student to a respected senior art director and medical illustrator at HDMZ, a Chicago-based advertising agency focused on science, innovation and telling the stories of groundbreaking health care brands. 

"St. Norbert provided the flexibility in my liberal arts education allowing me to study what could be considered very 'opposite' degrees. Most colleges couldn't logistically accommodate this in a four-year timeline. In addition, the smaller class sizes allowed for creative expression and personalized, high-level education from the SNC faculty, putting me way ahead of the competition and setting me up for success for my future career endeavors."
Faculty Perspective
A course taught by ceramicist Debbie Kupinsky (Art) gave students the chance to encounter the art of Rome – in Rome. "The things we take for granted are seeped in history," the ceramicist says. "That shared past was really something I wanted the students to get from the class. To see the world as a bigger place."

Read More