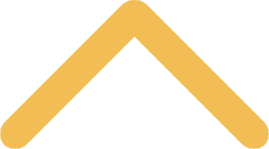 Leadership Studies
Leaders are visionaries, communicators, goal-setters and motivators. More than that, though, truly great leaders possess an abiding concern for the greater good.
Studying leadership entails more than the mere scrutiny of great leaders and leadership theories. Ethics, gender, interpersonal and international dynamics, and organizational behavior all have implications for both leaders and followers. They will affect you throughout your career.
At St. Norbert College, completion of six courses from the leadership studies curriculum, including a capstone leadership project, earns you a minor in the field.
A Leadership Studies Minor at Work
You'll find many ways to apply the leadership insight and skills you will gain through a minor in leadership studies. Career options include:
Leadership development
Communications
Conflict management
Leveraging Your Leadership Studies Minor
As a leadership studies student, you might seek real-world exposure to leadership concepts through an internship. In addition, you may be eligible for the
Leadership in Action Scholarship
or the Sauter Family Leadership & Service Scholarship.
Many students who minor in leadership studies expand their organizational awareness outside the United States through St. Norbert College's extensive
study-abroad program
. You may also broaden your leadership skills and knowledge by collaborating with a leadership studies professor on an independent-study project.
Student Highlight
Whether it was 5-mile runs before dawn or swimming fully clothed in the Fox River, leadership minors
Katie Potter '18
and
Brooke Wilson '18
did it together – Potter as an ROTC cadet, and her friend Wilson as a civilian participant.
Read More